Real estate marketing is not just about hanging posters and posting advertisements on websites!
The marketing, action and service plan that we will apply to your contracted real estate .
Special marketing work for Turks living abroad
invest their savings or originated in Turkey, including Turkey who want Europe to assess the weight of leisure we are contacting with potential buyers
Informing neighbors in the area close to your property
By informing your neighbors about your real estate for sale through brochures, advertisements, visits and social media, we ensure that they communicate with these people by stating that we will prioritize them if they have acquaintances who want to move here.
Reaching foreign buyers
We make portfolio notifications to our business partner offices abroad and ensure that portfolio advertisements are broadcast directly to real estate online portals or through our partner offices in the most effective way.
Contacting potential buyers in our area of ​​influence
We invite buyers registered in our office to visit online or open house. We do the same process jointly with the buyer customers of our other partner offices.
Sharing with real estate offices in the region and big cities
We reach all real estate offices we work with, open our portfolio to joint work sharing, visit offices in the region face to face, call other offices by phone, and reach potential buyers at their disposal.
Preparing real estate images with professional painting, drone and 360 ° shots
We provide the highest level and quality representation of your real estate in internet advertisements, social media and written media with our special shootings, drone and detailed written explanations where possible.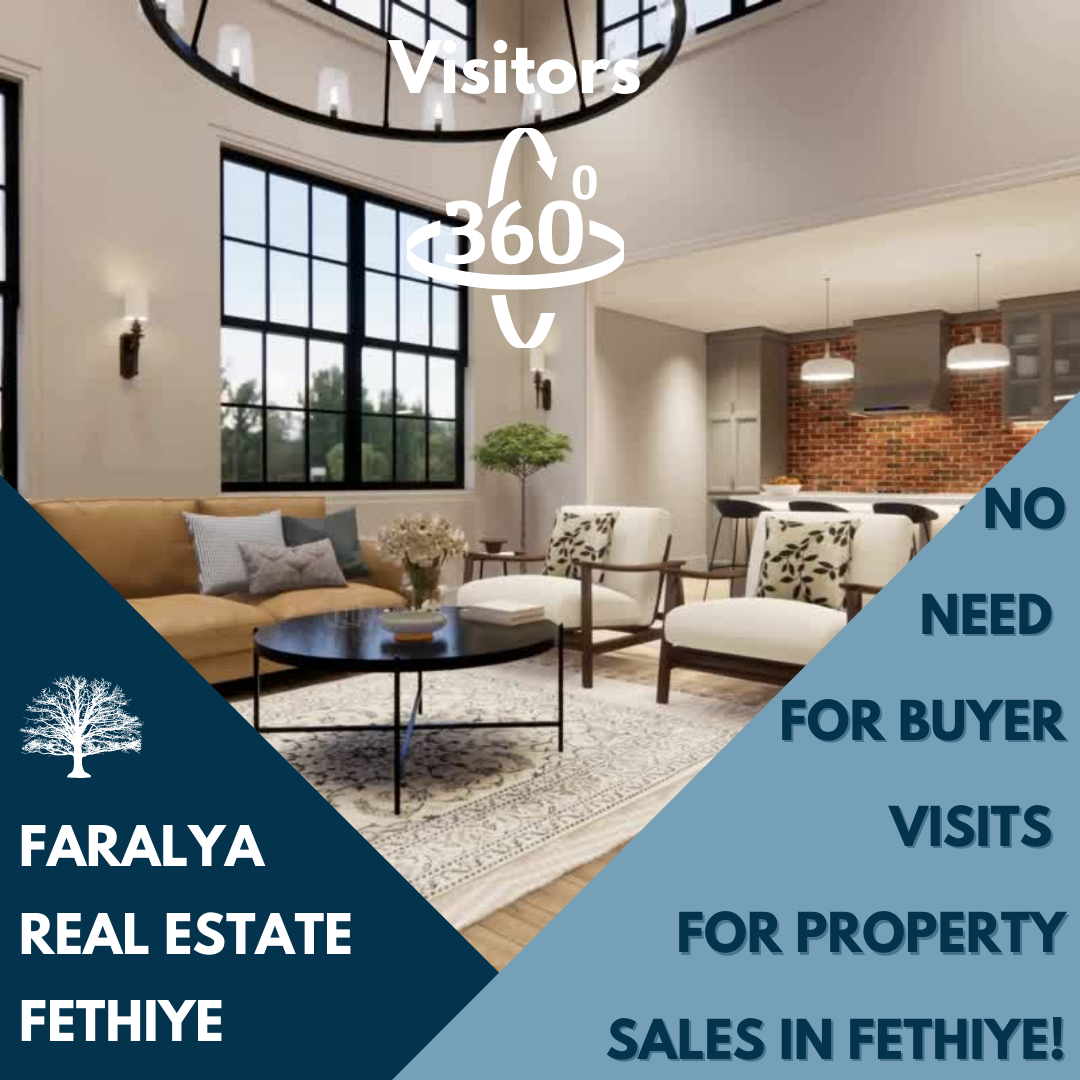 Including in projects that are developed by our office only for us
Our portfolio includes " Turn your vacation into investment ", " Those who want to escape from the city " and so on. We strengthen the sales potential by including it in special projects developed by our real estate agency .
Special work for real estate investors
In cases where your real estate is suitable for investment purposes, we prepare presentations of your property by contacting people who want to invest only for income, REIT communities and investor groups .
Regular sharing with our corporate and personal social media accounts
We interact with more people by regularly sharing paid and free shares from our active, corporate and private social media accounts .
We inform you about the investments planned to be made in the region.
We inform you about the investments that institutions or individuals are planning to make in the region, and we make a new assessment with you about the possible effects on your property.
Ethical and moral treatment of potential buyer candidates
We share with buyers completely informative, detailed, non-misleading and complete information about real estate, without compromising ethical and moral rules.
Organization of Open House 'Open House' activities
Depending on the condition of the property, we carry out promotional activities online or with regular 'Open House' invitations.
Notifying you of our work and buyer comments
We regularly inform you about the services provided to your real estate and the feedback we receive from buyer candidates.
We inform you of your competitors in the region
We inform you about new properties for sale in the area close to your property .
Daily new buyer creation work
Every day, we communicate with potential buyers that are suitable for your real estate, not in our database, with special techniques we have developed.
Pre-determination of legal obstacles that will hinder sales
By examining the title deed status of your real estate before the sale, we take the situations such as lien, annotation, mortgage, execution under control.
Increasing the price offer given by the buyer
We increase the price of the price offers that will not be accepted by you, with the negotiations we will make in line with the trainings we have received and our experience.
Using doping in real estate portal advertisements
On the real estate portals where we post the advertisement, we highlight it by updating the advertisement or by using doping / turbo at appropriate times and conditions.
Our priority is owner satisfaction and protection of their rights.
Our approach in negotiations will not only be to close the sale, but to please you, the owner, and to protect your rights at the maximum level.
Delivery of documents after the title deeds
At the end of the title deeds, we arrange all the necessary documents and documents and deliver them to the parties in full.
Receiving written buyers' quotations for your real estate
In order for the negotiation to be seriously accepted by you, we receive written price quotes for your property .
Special presentations to Facebook and WhatsApp groups
We introduce and provide information about our portfolio in groups formed for regional, professional or different reasons.
Editing and management of money transactions at the time of sale
By fictionalizing the money exchange, cash, blocked checks, interbank money orders, etc. we manage payments in a controlled manner.
Determination of real and suitable buyer candidates
After examining the buyer candidate, we show it only to real candidates, not to everybody who wants to see your property .
We inform you about possible zoning changes in the region
We evaluate the possible zoning changes planned to be made in the region and their positive and negative effects on your property.
Following mortgage and mortgage removal processes
We follow mortgage and release transactions that may occur in your real estate.
Preparing your property for presentation to prospective buyers
We determine the issues that will create negativity in the eyes of the buyer. By doing the rough cleaning of the real estate before the presentations, we offer you practical suggestions in solving the problems that need to be solved.
Obtaining loans from the banks we have contracted with for buyers
With the banks we have contracted with, we provide convenience to the buyers in matters such as loan application and bank expertise follow-up.
Informing about the demand changes that will occur in the market
By foreseeing possible demand changes in the real estate sector, we determine new strategies in the sale of your real estate.
Preparation of contracts within the regulation
Within the scope of the immovable trade regulation, we make the contracts ready for signature and get a pre-sale deposit.
Tracking and managing sales process transactions
We prepare your real estate for sale by following and managing all the title deed process.
Determination of the sales price - Expertise
By highlighting the different aspects of your real estate, we compare it with the current value in the region and determine the sales price together.
Access to all prospective buyers
We send an e-mail to prospective buyers in our database and call them one by one when necessary.
Access to the area with advertisements, posters, signs
We take maximum care to keep it clean by applying all of them in a way that appeals to the eyes.
Posting of our web page and internet portals
We publish our portfolios in the best way possible on the faralya.org site and on the portals where we have corporate membership.