Apartment for sale in Fethiye Taşyaka 2 + 1 150m² in luxury complex with pool


Muğla, Fethiye, Taşyaka
100%
500
fff
100
normal
false
bottom
false
fff
100
5
0
5
5
5
mouse
/assets/Realsite/img/dop-slider/ThumbnailsPrev.png
/assets/Realsite/img/dop-slider/ThumbnailsPrevHover.png
/assets/Realsite/img/dop-slider/ThumbnailsNext.png
/assets/Realsite/img/dop-slider/ThumbnailsNextHover.png
/assets/Realsite/img/dop-slider/ThumbnailLoader.gif
60
60
60
60
50
100
100
f1f1f1
ffffff
ffffff
2
dddddd
ffffff
ffffff
0
0
0
0
/assets/Realsite/img/dop-slider/ImageLoader.gif
afafaf
100
fit
1000
20
20
20
20
5
5
5
5
true
true
/assets/Realsite/img/dop-slider/Prev.png
/assets/Realsite/img/dop-slider/PrevHover.png
/assets/Realsite/img/dop-slider/Next.png
/assets/Realsite/img/dop-slider/NextHover.png
/assets/Realsite/img/dop-slider/Lightbox.png
/assets/Realsite/img/dop-slider/LightboxHover.png
true
710
70
000000
000000
ffffff
50
bottom
true
777777
e0e0e0
0
0
0
0
10
10
10
10
true
000000
80
/assets/Realsite/img/dop-slider/LightboxLoader.gif
000000
100
70
70
70
70
10
10
10
10
/assets/Realsite/img/dop-slider/LightboxPrev.png
/assets/Realsite/img/dop-slider/LightboxPrevHover.png
/assets/Realsite/img/dop-slider/LightboxNext.png
/assets/Realsite/img/dop-slider/LightboxNextHover.png
/assets/Realsite/img/dop-slider/LightboxClose.png
/assets/Realsite/img/dop-slider/LightboxCloseHover.png
000000
dddddd
true
false
/assets/Realsite/img/dop-slider/SocialShare.png
/assets/Realsite/img/dop-slider/SocialShareLightbox.png
false
ffffff
000000
000000
false
5000
true
true
/assets/Realsite/img/dop-slider/Play.png
/assets/Realsite/img/dop-slider/PlayHover.png
/assets/Realsite/img/dop-slider/Pause.png
/assets/Realsite/img/dop-slider/PauseHover.png
false
2000
Property Id:

236572

Estate Status:

For Sale

Property Type:

House / Apartment

City/County/District

Muğla / Fethiye / Taşyaka

Price:

7,450,000

Room:

2+1

Usage Area (Gross)

150 m2

Square Meter Unit Price (m2):

49,667

Construction Year:

2021

Floor:

Ground Floor

Number of Floors:

1

Heating Type:

Air Conditioning

Fuel Type:

Balcoon Count:

3

Bathroom count:

2

Wc Count:

2

Occupancy:

Empty

Registry Status:

Freehold

Eligible For Bank Credit:

Yes

Deposit:

-

Dues Price:

1,250 ₺
Share
Description
Apartment for sale in Fethiye Taşyaka 2 + 1 150m² in luxury complex with pool
The construction of the apartment in Myra park site, one of the prestigious sites of Fethiye, has just been completed.
The view of the apartment is positioned in such a way that it does not obstruct, and it has the coolness that almost does not need air conditioning even in summer.
High quality materials are used in the apartment, and the heat insulation is well-made.
Social facility areas such as fitness and market are still under construction.
The swimming pool and common areas are open.
Items such as air conditioner, kitchen, furniture, washing machine shown in the pictures are not included in the price.
It has a high rental income for those who want to invest.
The site, where the first high-speed internet connection in Fethiye is connected, follows current life trends and puts it into practice.
Interior Facilities
Balcony
Double Glazing
Commercially+Residentially-zoned
Hardwood
Plaster
American Kitchen
Western Architecture
Steel Door
Tile
Plaster Board
Kitchen
En-Suite Bathroom
WC
Shower Enclosures
Water Heater
Outside Facilities
Facing
West
East
Northern
Southern
Landscape
Environmental Facilities
Shopping Center
Market
Town Center
Near The Sea
Outdoor Swimming Pool
Garden
In Site
Townscape
Valley View
Mountain View
Transportation
Location on map
CONTACT DETAILS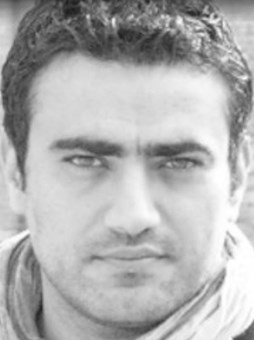 Foça Mahallesi Barış Manço Bulvarı 64B

MYK NO :

YB0204/17UY0333-5/00/3009




TTYB NO :

4800655