Fethiye Foça mh. apartment for sale 3 + 1 150m²


Muğla, Fethiye, Foça
100%
500
fff
100
normal
false
bottom
false
fff
100
5
0
5
5
5
mouse
/assets/Realsite/img/dop-slider/ThumbnailsPrev.png
/assets/Realsite/img/dop-slider/ThumbnailsPrevHover.png
/assets/Realsite/img/dop-slider/ThumbnailsNext.png
/assets/Realsite/img/dop-slider/ThumbnailsNextHover.png
/assets/Realsite/img/dop-slider/ThumbnailLoader.gif
60
60
60
60
50
100
100
f1f1f1
ffffff
ffffff
2
dddddd
ffffff
ffffff
0
0
0
0
/assets/Realsite/img/dop-slider/ImageLoader.gif
afafaf
100
fit
1000
20
20
20
20
5
5
5
5
true
true
/assets/Realsite/img/dop-slider/Prev.png
/assets/Realsite/img/dop-slider/PrevHover.png
/assets/Realsite/img/dop-slider/Next.png
/assets/Realsite/img/dop-slider/NextHover.png
/assets/Realsite/img/dop-slider/Lightbox.png
/assets/Realsite/img/dop-slider/LightboxHover.png
true
710
70
000000
000000
ffffff
50
bottom
true
777777
e0e0e0
0
0
0
0
10
10
10
10
true
000000
80
/assets/Realsite/img/dop-slider/LightboxLoader.gif
000000
100
70
70
70
70
10
10
10
10
/assets/Realsite/img/dop-slider/LightboxPrev.png
/assets/Realsite/img/dop-slider/LightboxPrevHover.png
/assets/Realsite/img/dop-slider/LightboxNext.png
/assets/Realsite/img/dop-slider/LightboxNextHover.png
/assets/Realsite/img/dop-slider/LightboxClose.png
/assets/Realsite/img/dop-slider/LightboxCloseHover.png
000000
dddddd
true
false
/assets/Realsite/img/dop-slider/SocialShare.png
/assets/Realsite/img/dop-slider/SocialShareLightbox.png
false
ffffff
000000
000000
false
5000
true
true
/assets/Realsite/img/dop-slider/Play.png
/assets/Realsite/img/dop-slider/PlayHover.png
/assets/Realsite/img/dop-slider/Pause.png
/assets/Realsite/img/dop-slider/PauseHover.png
false
2000
Property Id:

359814

Estate Status:

For Sale

Property Type:

House / Apartment

City/County/District

Muğla / Fethiye / Foça

Price:

10,500,000

Room:

3+1

Usage Area (Gross)

160 m2

Square Meter Unit Price (m2):

65,625

Construction Year:

2010

Floor:

1

Number of Floors:

2

Heating Type:

Air Conditioning

Fuel Type:

Electricity

Balcoon Count:

3

Bathroom count:

3

Wc Count:

3

Occupancy:

Used by the owner

Registry Status:

Freehold

Deposit:

-

Dues Price:

750 ₺
Share
Description
Fethiye Foça mh. apartment for sale 3 + 1 150m² within the site with 2 pools close to the market place
The duplex villa in a luxury complex is located on the side facing the alley above the entrance, there is no active vehicle traffic.
Maintenance and landscaping of the 2 pools in the site are regularly carried out by the management.
Site fee is 150 TL.
Foça mh. It is very close to the sunday market.
Most of the furniture and electronic items in the villa are included in the price.
Each room has Seg brand air conditioner.
Floors are tiled and 3 WC / bathroom.
Interior Facilities
Barbecue
White Goods
Furnished
Balcony
Commercially+Residentially-zoned
Furnished
Hardwood
American Kitchen
Western Architecture
Tile
Built-in Kitchen
WC
Shower Enclosures
Water Heater
Outside Facilities
Facing
Landscape
Environmental Facilities
Market
Town Center
Neighborhood Markets
Outdoor Swimming Pool
In Site
Transportation
Dolmus
Minibus
Public Transport
Location on map
CONTACT DETAILS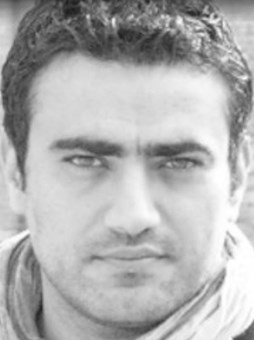 Foça Mahallesi Barış Manço Bulvarı 64B

MYK NO :

YB0204/17UY0333-5/00/3009




TTYB NO :

4800655