Fethiye Karaçulha Mh. apartment for sale 1 + 1 120m² pool, fitness, sauna, Turkish bath within the s


Muğla, Fethiye, Karaçulha
100%
500
fff
100
normal
false
bottom
false
fff
100
5
0
5
5
5
mouse
/assets/Realsite/img/dop-slider/ThumbnailsPrev.png
/assets/Realsite/img/dop-slider/ThumbnailsPrevHover.png
/assets/Realsite/img/dop-slider/ThumbnailsNext.png
/assets/Realsite/img/dop-slider/ThumbnailsNextHover.png
/assets/Realsite/img/dop-slider/ThumbnailLoader.gif
60
60
60
60
50
100
100
f1f1f1
ffffff
ffffff
2
dddddd
ffffff
ffffff
0
0
0
0
/assets/Realsite/img/dop-slider/ImageLoader.gif
afafaf
100
fit
1000
20
20
20
20
5
5
5
5
true
true
/assets/Realsite/img/dop-slider/Prev.png
/assets/Realsite/img/dop-slider/PrevHover.png
/assets/Realsite/img/dop-slider/Next.png
/assets/Realsite/img/dop-slider/NextHover.png
/assets/Realsite/img/dop-slider/Lightbox.png
/assets/Realsite/img/dop-slider/LightboxHover.png
true
710
70
000000
000000
ffffff
50
bottom
true
777777
e0e0e0
0
0
0
0
10
10
10
10
true
000000
80
/assets/Realsite/img/dop-slider/LightboxLoader.gif
000000
100
70
70
70
70
10
10
10
10
/assets/Realsite/img/dop-slider/LightboxPrev.png
/assets/Realsite/img/dop-slider/LightboxPrevHover.png
/assets/Realsite/img/dop-slider/LightboxNext.png
/assets/Realsite/img/dop-slider/LightboxNextHover.png
/assets/Realsite/img/dop-slider/LightboxClose.png
/assets/Realsite/img/dop-slider/LightboxCloseHover.png
000000
dddddd
true
false
/assets/Realsite/img/dop-slider/SocialShare.png
/assets/Realsite/img/dop-slider/SocialShareLightbox.png
false
ffffff
000000
000000
false
5000
true
true
/assets/Realsite/img/dop-slider/Play.png
/assets/Realsite/img/dop-slider/PlayHover.png
/assets/Realsite/img/dop-slider/Pause.png
/assets/Realsite/img/dop-slider/PauseHover.png
false
2000
Property Id:

236584

Estate Status:

For Sale

Property Type:

House / Apartment

City/County/District

Muğla / Fethiye / Karaçulha

Price:

1,600,000

Room:

1+1

Usage Area (Gross)

64 m2

Square Meter Unit Price (m2):

25,000

Construction Year:

2022

Floor:

Ground Floor

Number of Floors:

3

Heating Type:

Air Conditioning

Fuel Type:

Electricity

Balcoon Count:

1

Bathroom count:

1

Wc Count:

1

Occupancy:

Empty

Registry Status:

Freehold

Eligible For Bank Credit:

Yes

Deposit:

-

Dues Price:

-
Share
Video
Description
Fethiye Karaçulha Mh. apartment for sale 1 + 1 120m² pool, fitness, sauna, Turkish bath within the site
A project that will make a difference with the social facility areas within the site, which will be completed in June 2021.
110m² outside pool, market, fitness section overlooking the pool, Turkish bath and sauna at the back.
Close to the city center.
Fethiye and nature view.
Deed delivery will be made during the sale.
To take advantage of the promotional prices, contact our office for more information and presentation.
Reasonable swap offers are evaluated.
Interior Facilities
Balcony
American Kitchen
Western Architecture
Tile
Kitchen
WC
Shower Enclosures
Outside Facilities
Facing
West
East
Northern
Southern
Landscape
Environmental Facilities
University
Outdoor Swimming Pool
Seascape
In Site
Townscape
Fitness
Sauna
Transportation
Dolmus
Minibus
Public Transport
Location on map
CONTACT DETAILS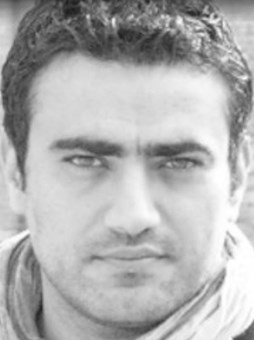 Foça Mahallesi Barış Manço Bulvarı 64B

MYK NO :

YB0204/17UY0333-5/00/3009




TTYB NO :

4800655