Fethiye Karagedik flat for sale 2+1 85m² pool and garden


Muğla, Fethiye, Karagedik
100%
500
fff
100
normal
false
bottom
false
fff
100
5
0
5
5
5
mouse
/assets/Realsite/img/dop-slider/ThumbnailsPrev.png
/assets/Realsite/img/dop-slider/ThumbnailsPrevHover.png
/assets/Realsite/img/dop-slider/ThumbnailsNext.png
/assets/Realsite/img/dop-slider/ThumbnailsNextHover.png
/assets/Realsite/img/dop-slider/ThumbnailLoader.gif
60
60
60
60
50
100
100
f1f1f1
ffffff
ffffff
2
dddddd
ffffff
ffffff
0
0
0
0
/assets/Realsite/img/dop-slider/ImageLoader.gif
afafaf
100
fit
1000
20
20
20
20
5
5
5
5
true
true
/assets/Realsite/img/dop-slider/Prev.png
/assets/Realsite/img/dop-slider/PrevHover.png
/assets/Realsite/img/dop-slider/Next.png
/assets/Realsite/img/dop-slider/NextHover.png
/assets/Realsite/img/dop-slider/Lightbox.png
/assets/Realsite/img/dop-slider/LightboxHover.png
true
710
70
000000
000000
ffffff
50
bottom
true
777777
e0e0e0
0
0
0
0
10
10
10
10
true
000000
80
/assets/Realsite/img/dop-slider/LightboxLoader.gif
000000
100
70
70
70
70
10
10
10
10
/assets/Realsite/img/dop-slider/LightboxPrev.png
/assets/Realsite/img/dop-slider/LightboxPrevHover.png
/assets/Realsite/img/dop-slider/LightboxNext.png
/assets/Realsite/img/dop-slider/LightboxNextHover.png
/assets/Realsite/img/dop-slider/LightboxClose.png
/assets/Realsite/img/dop-slider/LightboxCloseHover.png
000000
dddddd
true
false
/assets/Realsite/img/dop-slider/SocialShare.png
/assets/Realsite/img/dop-slider/SocialShareLightbox.png
false
ffffff
000000
000000
false
5000
true
true
/assets/Realsite/img/dop-slider/Play.png
/assets/Realsite/img/dop-slider/PlayHover.png
/assets/Realsite/img/dop-slider/Pause.png
/assets/Realsite/img/dop-slider/PauseHover.png
false
2000
Property Id:

320663

Estate Status:

For Sale

Property Type:

House / Apartment

City/County/District

Muğla / Fethiye / Karagedik

Price:

4,950,000

Room:

2+1

Usage Area (Gross)

85 m2

Square Meter Unit Price (m2):

58,235

Construction Year:

2020

Floor:

Ground Floor

Number of Floors:

2

Heating Type:

Air Conditioning

Fuel Type:

Electricity

Balcoon Count:

1

Bathroom count:

1

Wc Count:

1

Occupancy:

Used by the tenant

Registry Status:

Freehold

Eligible For Bank Credit:

Yes

Deposit:

-

Dues Price:

180 TL
Share
Description
Fethiye Karagedik flat for sale 2+1 85m² pool and garden
Karagedik Neighborhood, on the Muğla - Antalya road, the newly built flat is 1500m away from the Calis Beach.
With the free 3D Virtual tour of the Apartment, you can visit all the rooms, the garden and the building surroundings.
Ground floor flat with a road on three sides and a 24 m² pool in a 670 m² large garden, 85 m² gross.
There is a transition from the balcony to the garden.
In the garden; There are 7 olive trees and 1 apricot tree.
It has a large living room, 2 bedrooms, 1 bathroom and 1 balcony.
Floors laminate flooring.
Market and Shell gas station 200m
Calis beach 1.5km
Erasta AVM 8km
Fethiye center 9km
Oludeniz 16km
Dalaman Airport 45km
We speak english!
Wir sprechen deutsch!
Suitable for loans up to 1,000,000 TL!
Interior Facilities
Balcony
Hardwood
American Kitchen
Western Architecture
Suspended Ceiling
WC
Outside Facilities
Facing
Landscape
Environmental Facilities
Transportation
Close to Street
Dolmus
Minibus
Public Transport
Other Facilities
Location on map
CONTACT DETAILS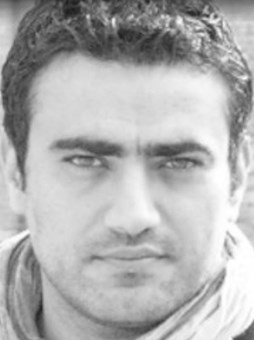 Foça Mahallesi Barış Manço Bulvarı 64B

MYK NO :

YB0204/17UY0333-5/00/3009




TTYB NO :

4800655