Fethiye Oludeniz 4+1 furnished duplex apartment for sale 150m²


Muğla, Fethiye, Ölüdeniz
100%
500
fff
100
normal
false
bottom
false
fff
100
5
0
5
5
5
mouse
/assets/Realsite/img/dop-slider/ThumbnailsPrev.png
/assets/Realsite/img/dop-slider/ThumbnailsPrevHover.png
/assets/Realsite/img/dop-slider/ThumbnailsNext.png
/assets/Realsite/img/dop-slider/ThumbnailsNextHover.png
/assets/Realsite/img/dop-slider/ThumbnailLoader.gif
60
60
60
60
50
100
100
f1f1f1
ffffff
ffffff
2
dddddd
ffffff
ffffff
0
0
0
0
/assets/Realsite/img/dop-slider/ImageLoader.gif
afafaf
100
fit
1000
20
20
20
20
5
5
5
5
true
true
/assets/Realsite/img/dop-slider/Prev.png
/assets/Realsite/img/dop-slider/PrevHover.png
/assets/Realsite/img/dop-slider/Next.png
/assets/Realsite/img/dop-slider/NextHover.png
/assets/Realsite/img/dop-slider/Lightbox.png
/assets/Realsite/img/dop-slider/LightboxHover.png
true
710
70
000000
000000
ffffff
50
bottom
true
777777
e0e0e0
0
0
0
0
10
10
10
10
true
000000
80
/assets/Realsite/img/dop-slider/LightboxLoader.gif
000000
100
70
70
70
70
10
10
10
10
/assets/Realsite/img/dop-slider/LightboxPrev.png
/assets/Realsite/img/dop-slider/LightboxPrevHover.png
/assets/Realsite/img/dop-slider/LightboxNext.png
/assets/Realsite/img/dop-slider/LightboxNextHover.png
/assets/Realsite/img/dop-slider/LightboxClose.png
/assets/Realsite/img/dop-slider/LightboxCloseHover.png
000000
dddddd
true
false
/assets/Realsite/img/dop-slider/SocialShare.png
/assets/Realsite/img/dop-slider/SocialShareLightbox.png
false
ffffff
000000
000000
false
5000
true
true
/assets/Realsite/img/dop-slider/Play.png
/assets/Realsite/img/dop-slider/PlayHover.png
/assets/Realsite/img/dop-slider/Pause.png
/assets/Realsite/img/dop-slider/PauseHover.png
false
2000
Property Id:

293291

Estate Status:

For Sale

Property Type:

House / Apartment

City/County/District

Muğla / Fethiye / Ölüdeniz

Price:

3,650,000

Room:

4+1

Usage Area (Gross)

150 m2

Square Meter Unit Price (m2):

24,333

Construction Year:

2006

Floor:

Ground Floor

Number of Floors:

1

Heating Type:

Air Conditioning

Fuel Type:

Electricity

Balcoon Count:

2

Bathroom count:

4

Wc Count:

Occupancy:

Empty

Registry Status:

Freehold

Eligible For Bank Credit:

Yes

Deposit:

-

Dues Price:

-
Share
Video
Description
Fethiye Oludeniz 4+1 furnished duplex apartment for sale 150m²
Located on Atatürk Boulevard, the reverse duplex apartment is within the complex, within easy reach of the market and public transportation.
There are 6 blocks in the site, 4 flats in each block, a total of 24 flats. The ground floors of the site are reverse duplex, the upper floors are upper duplexes.
There are 2 swimming pools and 1 children's pool on the site, which is predominantly British.
The common use garden in the site is maintained, the site fee is 400TL.
One of the 2 large terraces on the ground floor is accessed from the enlarged hall to the pool.
There are 5 air conditioners in the apartment. Floors are ceramic tile.
All bathrooms and toilets have been completely renovated and have never been used.
Since all bedrooms in the north-facing apartment are on the lower floor, it provides a comfortable holiday opportunity in summer, compared to the south-facing upper duplexes.
On the ground floor; large living room, kitchen, terrace, toilet, bathroom,
Basement floor, 4 bedrooms and 3 bathrooms.
There is a door leading to the pool from the downstairs master bedroom.
The flat, which was built in 2006, has a land share of 116,42m² within the site.
All items seen in pictures are included in the price. (excluding special and souvenir items)
SOK Market, cafes and restaurants 50m
Hisaronu 2,5km
Oludeniz 5km
Erasta AVM 6.5km
Fethiye center 8km
Calis beach 12.5km
Dalaman Airport 50km
We speak english!
Wir sprechen deutsch!
Available for Loan!
Our company provides service with location certificate.
Interior Facilities
White Goods
Furnished
Air Conditioning
Special Decoration
Balcony
Closet
Double Glazing
Off Balcony
Furnished
American Kitchen
Western Architecture
Steel Door
Insulating Window
Ceramic Tiles
Tile
Built-in Kitchen
En-Suite Bathroom
WC
Shower Enclosures
Outside Facilities
Facing
Landscape
Environmental Facilities
Shopping Center
Market
Town Center
Near The Sea
Mosque
Pharmacy
Police Station
Restaurant
Outdoor Swimming Pool
Garden
School
In Site
Playground
Billiards
Transportation
Main Road
On The Street
Dolmus
Minibus
Public Transport
Other Facilities
Earthquake Proof
Solar Energy
Terrace Patio
Location on map
CONTACT DETAILS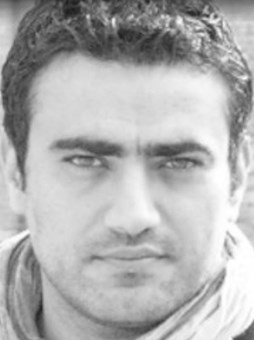 Foça Mahallesi Barış Manço Bulvarı 64B

MYK NO :

YB0204/17UY0333-5/00/3009




TTYB NO :

4800655