Land for sale in Fethiye Yesilüzümlü 3700m² 1200m to the Center


Muğla, Fethiye, Yeşilüzümlü
100%
500
fff
100
normal
false
bottom
false
fff
100
5
0
5
5
5
mouse
/assets/Realsite/img/dop-slider/ThumbnailsPrev.png
/assets/Realsite/img/dop-slider/ThumbnailsPrevHover.png
/assets/Realsite/img/dop-slider/ThumbnailsNext.png
/assets/Realsite/img/dop-slider/ThumbnailsNextHover.png
/assets/Realsite/img/dop-slider/ThumbnailLoader.gif
60
60
60
60
50
100
100
f1f1f1
ffffff
ffffff
2
dddddd
ffffff
ffffff
0
0
0
0
/assets/Realsite/img/dop-slider/ImageLoader.gif
afafaf
100
fit
1000
20
20
20
20
5
5
5
5
true
true
/assets/Realsite/img/dop-slider/Prev.png
/assets/Realsite/img/dop-slider/PrevHover.png
/assets/Realsite/img/dop-slider/Next.png
/assets/Realsite/img/dop-slider/NextHover.png
/assets/Realsite/img/dop-slider/Lightbox.png
/assets/Realsite/img/dop-slider/LightboxHover.png
true
710
70
000000
000000
ffffff
50
bottom
true
777777
e0e0e0
0
0
0
0
10
10
10
10
true
000000
80
/assets/Realsite/img/dop-slider/LightboxLoader.gif
000000
100
70
70
70
70
10
10
10
10
/assets/Realsite/img/dop-slider/LightboxPrev.png
/assets/Realsite/img/dop-slider/LightboxPrevHover.png
/assets/Realsite/img/dop-slider/LightboxNext.png
/assets/Realsite/img/dop-slider/LightboxNextHover.png
/assets/Realsite/img/dop-slider/LightboxClose.png
/assets/Realsite/img/dop-slider/LightboxCloseHover.png
000000
dddddd
true
false
/assets/Realsite/img/dop-slider/SocialShare.png
/assets/Realsite/img/dop-slider/SocialShareLightbox.png
false
ffffff
000000
000000
false
5000
true
true
/assets/Realsite/img/dop-slider/Play.png
/assets/Realsite/img/dop-slider/PlayHover.png
/assets/Realsite/img/dop-slider/Pause.png
/assets/Realsite/img/dop-slider/PauseHover.png
false
2000
Property Id:

313400

Estate Status:

For Sale

Property Type:

Land / Field

City/County/District

Muğla / Fethiye / Yeşilüzümlü

Price:

3,450,000

Registry Status:

Freehold

Building Block:

-

Sheet Number:

-

Plot:

-

Floor Area Ratio:

-
-

Usage Area (Gross)

3,700 m2

Square Meter Unit Price (m2):

932

Deposit:

-

Dues Price:

-
Share
Description
Land for sale in Fethiye Yesilüzümlü 3700m² 1200m to the Center
In 1/5000 zoned scale.
There are houses in the immediate vicinity of the field.
Close to the road, the road has not been opened yet.
1200m from the village settlement.
Yeşilüzümlü is a preferred region because it is 13 km from Fethiye, 700 meters above sea level, much cooler and more spacious than the coastline in hot summer months and has a good road.
We speak english!
Wir sprechen deutsch!
Our company provides service with location certificate.
Infrastructure
Location
Landscape
Location on map
CONTACT DETAILS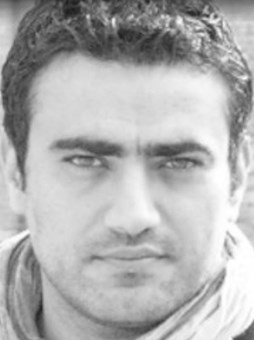 Foça Mahallesi Barış Manço Bulvarı 64B

MYK NO :

YB0204/17UY0333-5/00/3009




TTYB NO :

4800655