Fethiye Kabak camping area for sale 707m² - with sea view


Muğla, Fethiye, Uzunyurt
100%
500
fff
100
normal
false
bottom
false
fff
100
5
0
5
5
5
mouse
/assets/Realsite/img/dop-slider/ThumbnailsPrev.png
/assets/Realsite/img/dop-slider/ThumbnailsPrevHover.png
/assets/Realsite/img/dop-slider/ThumbnailsNext.png
/assets/Realsite/img/dop-slider/ThumbnailsNextHover.png
/assets/Realsite/img/dop-slider/ThumbnailLoader.gif
60
60
60
60
50
100
100
f1f1f1
ffffff
ffffff
2
dddddd
ffffff
ffffff
0
0
0
0
/assets/Realsite/img/dop-slider/ImageLoader.gif
afafaf
100
fit
1000
20
20
20
20
5
5
5
5
true
true
/assets/Realsite/img/dop-slider/Prev.png
/assets/Realsite/img/dop-slider/PrevHover.png
/assets/Realsite/img/dop-slider/Next.png
/assets/Realsite/img/dop-slider/NextHover.png
/assets/Realsite/img/dop-slider/Lightbox.png
/assets/Realsite/img/dop-slider/LightboxHover.png
true
710
70
000000
000000
ffffff
50
bottom
true
777777
e0e0e0
0
0
0
0
10
10
10
10
true
000000
80
/assets/Realsite/img/dop-slider/LightboxLoader.gif
000000
100
70
70
70
70
10
10
10
10
/assets/Realsite/img/dop-slider/LightboxPrev.png
/assets/Realsite/img/dop-slider/LightboxPrevHover.png
/assets/Realsite/img/dop-slider/LightboxNext.png
/assets/Realsite/img/dop-slider/LightboxNextHover.png
/assets/Realsite/img/dop-slider/LightboxClose.png
/assets/Realsite/img/dop-slider/LightboxCloseHover.png
000000
dddddd
true
false
/assets/Realsite/img/dop-slider/SocialShare.png
/assets/Realsite/img/dop-slider/SocialShareLightbox.png
false
ffffff
000000
000000
false
5000
true
true
/assets/Realsite/img/dop-slider/Play.png
/assets/Realsite/img/dop-slider/PlayHover.png
/assets/Realsite/img/dop-slider/Pause.png
/assets/Realsite/img/dop-slider/PauseHover.png
false
2000
Property Id:

299901

Estate Status:

For Sale

Property Type:

Mocamp

City/County/District

Muğla / Fethiye / Uzunyurt

Price:

3,850,000

Star Count:

Other

Registry Status:

Condominium

Heating Type:

No

Section/Room Count:

19

Bed Count:

19

Usage Area (Gross)

707 m2

Square Meter Unit Price (m2):

5,446

Deposit:

-

Dues Price:

-
Share
Video
Description
Fethiye Kabak camping area for sale 707m² - with sea view
The camping area, which is 700 meters away from Kabak beach, is one of the oldest company in the region and has a deed.
A profitable company with possibility of 120 visitors with a high turnover and a high fixed customer portfolio.
All legal permits have been obtained, the company has alcohol sales permit, official road, electricity, water and internet subscriptions.
One of the rare, registered company in the area. 21 independent sections (bungalow, earth house, stone house) on it are registered as residential and commercial.
With its 50-ton water tank, it offers uninterrupted water use in nature.
4 buildings have private bathrooms/WCs, other structures have shared bathrooms/WCs.
All items and structures seen in the pictures are included in the price.
There is laundry room, bar, kitchen, luggage locker, safety deposit box, campfire area, terraces with sea view.
The 840m² area adjacent to the camping area can optionally be rented for long-term, well below the region's current market price.
Located in the middle of the high mountains surrounding the Kabak valley, the property can be reached by walking through red pine, carob, manzanita trees, thyme, lilac, rosemary and wildflowers.
Market 100m.
Kabak Beach - 8 min walk
Paradise Beach - 2.1 mi / 3.4 km
Aktas Beach - 2.6 mi / 4.1 km
Butterfly Valley - 4.1 mi / 6.5 km
Butterfly Valley - 5.9 mi / 9.5 km
Kıdrak Beach - 8.9 mi / 14.4 km
Oludeniz Beach - 10.3 mi / 16.6 km
Sand cape Beach - 10.7 mi / 17.3 km
Oludeniz Nature Reserve - 11.1 mi / 17.9 km
Oludeniz Blue Lagoon - 11.6 mi / 18.6 km
Cold Water Bay - 11.7 mi / 18.9 km
We speak english!
Wir sprechen deutsch!
Interior Facilities
Solar Power
Internet
Furnished
Exterior Facilities
Alcohol Permit
Garden
Cafe - Bar
Location
Near the Sea
In Nature
View - Sea
View - Nature
Room Facilities
Location on map
CONTACT DETAILS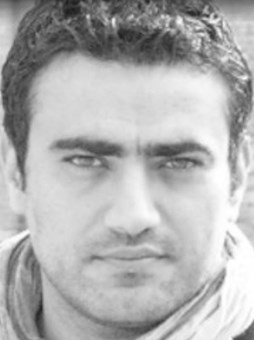 Foça Mahallesi Barış Manço Bulvarı 64B

MYK NO :

YB0204/17UY0333-5/00/3009




TTYB NO :

4800655