Seydikemer Gerişburnu for sale 20% residential plot 769m²


Muğla, Seydikemer, Gerişburnu
100%
500
fff
100
normal
false
bottom
false
fff
100
5
0
5
5
5
mouse
/assets/Realsite/img/dop-slider/ThumbnailsPrev.png
/assets/Realsite/img/dop-slider/ThumbnailsPrevHover.png
/assets/Realsite/img/dop-slider/ThumbnailsNext.png
/assets/Realsite/img/dop-slider/ThumbnailsNextHover.png
/assets/Realsite/img/dop-slider/ThumbnailLoader.gif
60
60
60
60
50
100
100
f1f1f1
ffffff
ffffff
2
dddddd
ffffff
ffffff
0
0
0
0
/assets/Realsite/img/dop-slider/ImageLoader.gif
afafaf
100
fit
1000
20
20
20
20
5
5
5
5
true
true
/assets/Realsite/img/dop-slider/Prev.png
/assets/Realsite/img/dop-slider/PrevHover.png
/assets/Realsite/img/dop-slider/Next.png
/assets/Realsite/img/dop-slider/NextHover.png
/assets/Realsite/img/dop-slider/Lightbox.png
/assets/Realsite/img/dop-slider/LightboxHover.png
true
710
70
000000
000000
ffffff
50
bottom
true
777777
e0e0e0
0
0
0
0
10
10
10
10
true
000000
80
/assets/Realsite/img/dop-slider/LightboxLoader.gif
000000
100
70
70
70
70
10
10
10
10
/assets/Realsite/img/dop-slider/LightboxPrev.png
/assets/Realsite/img/dop-slider/LightboxPrevHover.png
/assets/Realsite/img/dop-slider/LightboxNext.png
/assets/Realsite/img/dop-slider/LightboxNextHover.png
/assets/Realsite/img/dop-slider/LightboxClose.png
/assets/Realsite/img/dop-slider/LightboxCloseHover.png
000000
dddddd
true
false
/assets/Realsite/img/dop-slider/SocialShare.png
/assets/Realsite/img/dop-slider/SocialShareLightbox.png
false
ffffff
000000
000000
false
5000
true
true
/assets/Realsite/img/dop-slider/Play.png
/assets/Realsite/img/dop-slider/PlayHover.png
/assets/Realsite/img/dop-slider/Pause.png
/assets/Realsite/img/dop-slider/PauseHover.png
false
2000
Property Id:

348085

Estate Status:

For Sale

Property Type:

Land / Residentially-zoned

City/County/District

Muğla / Seydikemer / Gerişburnu

Price:

4,250,000

Registry Status:

Freehold

Building Block:

-

Sheet Number:

-

Plot:

-

Floor Area Ratio:

-
-

Usage Area (Gross)

769 m2

Square Meter Unit Price (m2):

5,527

Deposit:

-

Dues Price:

-
Share
Description
Seydikemer Gerişburnu for sale 20% residential plot 769m²
A single deed. Side plot 556m². Can be purchased together.
Close to the main road, there is electricity and water.
142m altitude.
ring road 220m
Seydikemer Hospital 600m
Fethiye 20 km.
Calis Beach is 28 km.
Oludeniz is 32 km.
Dalaman Airport 68km
We speak english!
Wir sprechen deutsch!
Our company provides service with location certificate.
Infrastructure
Location
Close to Main Road
Close to Public Transportation
General Specifications
Landscape
Location on map
CONTACT DETAILS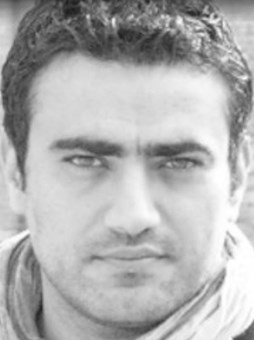 Foça Mahallesi Barış Manço Bulvarı 64B

MYK NO :

YB0204/17UY0333-5/00/3009




TTYB NO :

4800655