Fethiye Karagedik mah. luxury villa for sale 10 + 1 450m²


Muğla, Fethiye, Karagedik
100%
500
fff
100
normal
false
bottom
false
fff
100
5
0
5
5
5
mouse
/assets/Realsite/img/dop-slider/ThumbnailsPrev.png
/assets/Realsite/img/dop-slider/ThumbnailsPrevHover.png
/assets/Realsite/img/dop-slider/ThumbnailsNext.png
/assets/Realsite/img/dop-slider/ThumbnailsNextHover.png
/assets/Realsite/img/dop-slider/ThumbnailLoader.gif
60
60
60
60
50
100
100
f1f1f1
ffffff
ffffff
2
dddddd
ffffff
ffffff
0
0
0
0
/assets/Realsite/img/dop-slider/ImageLoader.gif
afafaf
100
fit
1000
20
20
20
20
5
5
5
5
true
true
/assets/Realsite/img/dop-slider/Prev.png
/assets/Realsite/img/dop-slider/PrevHover.png
/assets/Realsite/img/dop-slider/Next.png
/assets/Realsite/img/dop-slider/NextHover.png
/assets/Realsite/img/dop-slider/Lightbox.png
/assets/Realsite/img/dop-slider/LightboxHover.png
true
710
70
000000
000000
ffffff
50
bottom
true
777777
e0e0e0
0
0
0
0
10
10
10
10
true
000000
80
/assets/Realsite/img/dop-slider/LightboxLoader.gif
000000
100
70
70
70
70
10
10
10
10
/assets/Realsite/img/dop-slider/LightboxPrev.png
/assets/Realsite/img/dop-slider/LightboxPrevHover.png
/assets/Realsite/img/dop-slider/LightboxNext.png
/assets/Realsite/img/dop-slider/LightboxNextHover.png
/assets/Realsite/img/dop-slider/LightboxClose.png
/assets/Realsite/img/dop-slider/LightboxCloseHover.png
000000
dddddd
true
false
/assets/Realsite/img/dop-slider/SocialShare.png
/assets/Realsite/img/dop-slider/SocialShareLightbox.png
false
ffffff
000000
000000
false
5000
true
true
/assets/Realsite/img/dop-slider/Play.png
/assets/Realsite/img/dop-slider/PlayHover.png
/assets/Realsite/img/dop-slider/Pause.png
/assets/Realsite/img/dop-slider/PauseHover.png
false
2000
Property Id:

236600

Estate Status:

For Sale

Property Type:

House / Villa

City/County/District

Muğla / Fethiye / Karagedik

Price:

10,000,000

Room:

9+3 and above

Usage Area (Gross)

650 m2

Square Meter Unit Price (m2):

15,385

Construction Year:

2016

Floor:

Triplex

Number of Floors:

2

Heating Type:

Underfloor Heating

Fuel Type:

Electricity

Balcoon Count:

3

Bathroom count:

4

Wc Count:

Occupancy:

Used by the owner

Registry Status:

Freehold

Eligible For Bank Credit:

Yes

Deposit:

-

Dues Price:

-
Share
Description
Fethiye Karagedik mah. luxury villa for sale 10 + 1 450m² with private pool and garden
Triplex villa in 650m² plot, large pool and garden above standards.
Mosquito nets and electric shutters are installed on the windows.
Places parquet laminate. the building is heat insulated.
Dressing room, laundry room ... it is possible to arrange a room for anything you can think of ...
There are 4 bathrooms, WC, building and garden camera, security system integrated.
Automatic opening exterior door, poultry house, patio, camellia, playground toys ...
The number of rooms with small, cellar and intermediate sections becomes 12-13 according to the person counting.
Under-stairs walk-in closet, ping-pong table (with training mode), trampoline, some fitness equipment ...
Building age 4, villa faces all directions.
The underfloor heating system works with a heat pump.
Our company provides services with a certificate of location.
Interior Facilities
Barbecue
White Goods
Furnished
Air Conditioning
Special Decoration
Balcony
Laundry Room
Dressing Room
Closet
Double Glazing
Commercially+Residentially-zoned
Furnished
Hardwood
Plaster
Spot Light
Cloakroom
American Kitchen
Western Architecture
Laminated Flooring
Steel Door
Ceramic Tiles
Tile
Plaster Board
High Ceiling
En-Suite Bathroom
WC
Shower Enclosures
Water Heater
Outside Facilities
Outside Parking
Painted
Plastered
Facing
West
East
Northern
Southern
Landscape
Environmental Facilities
Market
Near The Sea
Outdoor Swimming Pool
Garden
Table Tennis
Transportation
Other Facilities
Pantry
Security Camera
Drywall
Storage
Location on map
CONTACT DETAILS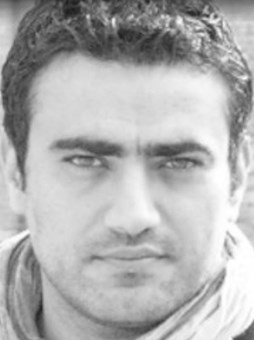 Foça Mahallesi Barış Manço Bulvarı 64B

MYK NO :

YB0204/17UY0333-5/00/3009




TTYB NO :

4800655