Fethiye Pazaryeri for sale 786m² zoned land and detached house 5+1 240m²


Muğla, Fethiye, Pazaryeri
100%
500
fff
100
normal
false
bottom
false
fff
100
5
0
5
5
5
mouse
/assets/Realsite/img/dop-slider/ThumbnailsPrev.png
/assets/Realsite/img/dop-slider/ThumbnailsPrevHover.png
/assets/Realsite/img/dop-slider/ThumbnailsNext.png
/assets/Realsite/img/dop-slider/ThumbnailsNextHover.png
/assets/Realsite/img/dop-slider/ThumbnailLoader.gif
60
60
60
60
50
100
100
f1f1f1
ffffff
ffffff
2
dddddd
ffffff
ffffff
0
0
0
0
/assets/Realsite/img/dop-slider/ImageLoader.gif
afafaf
100
fit
1000
20
20
20
20
5
5
5
5
true
true
/assets/Realsite/img/dop-slider/Prev.png
/assets/Realsite/img/dop-slider/PrevHover.png
/assets/Realsite/img/dop-slider/Next.png
/assets/Realsite/img/dop-slider/NextHover.png
/assets/Realsite/img/dop-slider/Lightbox.png
/assets/Realsite/img/dop-slider/LightboxHover.png
true
710
70
000000
000000
ffffff
50
bottom
true
777777
e0e0e0
0
0
0
0
10
10
10
10
true
000000
80
/assets/Realsite/img/dop-slider/LightboxLoader.gif
000000
100
70
70
70
70
10
10
10
10
/assets/Realsite/img/dop-slider/LightboxPrev.png
/assets/Realsite/img/dop-slider/LightboxPrevHover.png
/assets/Realsite/img/dop-slider/LightboxNext.png
/assets/Realsite/img/dop-slider/LightboxNextHover.png
/assets/Realsite/img/dop-slider/LightboxClose.png
/assets/Realsite/img/dop-slider/LightboxCloseHover.png
000000
dddddd
true
false
/assets/Realsite/img/dop-slider/SocialShare.png
/assets/Realsite/img/dop-slider/SocialShareLightbox.png
false
ffffff
000000
000000
false
5000
true
true
/assets/Realsite/img/dop-slider/Play.png
/assets/Realsite/img/dop-slider/PlayHover.png
/assets/Realsite/img/dop-slider/Pause.png
/assets/Realsite/img/dop-slider/PauseHover.png
false
2000
Property Id:

293292

Estate Status:

For Sale

Property Type:

House / Villa

City/County/District

Muğla / Fethiye / Pazaryeri

Price:

5,350,000

Room:

5+1

Usage Area (Gross)

786 m2

Square Meter Unit Price (m2):

6,807

Construction Year:

2000

Floor:

Triplex

Number of Floors:

2

Heating Type:

Air Conditioning

Fuel Type:

Electricity

Balcoon Count:

1

Bathroom count:

3

Wc Count:

3

Occupancy:

Used by the owner

Registry Status:

Freehold

Eligible For Bank Credit:

Yes

Deposit:

-

Dues Price:

-
Share
Video
Description
Fethiye Pazaryeri for sale 786m² zoned land and detached house 5+1 240m²
The triplex partial stone house located on a 786m² plot with 40% and 3 floors of construction has 2 rooms, a kitchen, a WC-bathroom, with an independent and detached entrance from the upper floor.
The duplex house located on the upper floor has a large living room, 3 bedrooms, a large kitchen and 2 WC-bathrooms.
Air conditioning in the house is included in the price.
It is possible to transform the house, which has a large garden over 650 m² and a ground floor of 115 m², into a luxury villa by making renovations, maintenance of the pool, parking lot and garden at low cost.
The land borders are surrounded by walls. The land on the right and left sides is designated as a parking area.
The unusual zoning status of the land allows it to be considered as a highly profitable investment tool.
Süleyman Demirel Boulevard 1600m
Letoon private hospital 1900m
Erasta AVM 4km
Fethiye center 5km
Calis beach 9km
Oludeniz 12km
Dalaman Airport 51km
You can visit all the rooms and the surrounding of the building with the 3D Virtual tour of the house.
We speak english!
Wir sprechen deutsch!
Interior Facilities
Air Conditioning
Fireplace
Balcony
Eastern Architecture
Turkish Architecture
Ceramic Tiles
Tile
WC
Jacuzzi
Shower Enclosures
Outside Facilities
Outside Parking
Painted
Plastered
Facing
West
East
Northern
Southern
Landscape
Environmental Facilities
Hospital
Pharmacy
Park
Mountain View
Transportation
Other Facilities
Location on map
CONTACT DETAILS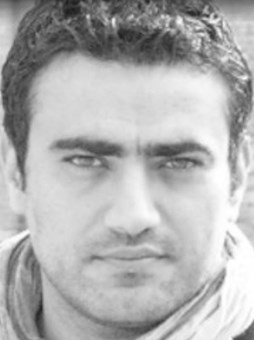 Foça Mahallesi Barış Manço Bulvarı 64B

MYK NO :

YB0204/17UY0333-5/00/3009




TTYB NO :

4800655