Fourlex villa in Fethiye Avdan for sale, sea view 7+2 320m2 sauna


Muğla, Fethiye, Karaçulha
100%
500
fff
100
normal
false
bottom
false
fff
100
5
0
5
5
5
mouse
/assets/Realsite/img/dop-slider/ThumbnailsPrev.png
/assets/Realsite/img/dop-slider/ThumbnailsPrevHover.png
/assets/Realsite/img/dop-slider/ThumbnailsNext.png
/assets/Realsite/img/dop-slider/ThumbnailsNextHover.png
/assets/Realsite/img/dop-slider/ThumbnailLoader.gif
60
60
60
60
50
100
100
f1f1f1
ffffff
ffffff
2
dddddd
ffffff
ffffff
0
0
0
0
/assets/Realsite/img/dop-slider/ImageLoader.gif
afafaf
100
fit
1000
20
20
20
20
5
5
5
5
true
true
/assets/Realsite/img/dop-slider/Prev.png
/assets/Realsite/img/dop-slider/PrevHover.png
/assets/Realsite/img/dop-slider/Next.png
/assets/Realsite/img/dop-slider/NextHover.png
/assets/Realsite/img/dop-slider/Lightbox.png
/assets/Realsite/img/dop-slider/LightboxHover.png
true
710
70
000000
000000
ffffff
50
bottom
true
777777
e0e0e0
0
0
0
0
10
10
10
10
true
000000
80
/assets/Realsite/img/dop-slider/LightboxLoader.gif
000000
100
70
70
70
70
10
10
10
10
/assets/Realsite/img/dop-slider/LightboxPrev.png
/assets/Realsite/img/dop-slider/LightboxPrevHover.png
/assets/Realsite/img/dop-slider/LightboxNext.png
/assets/Realsite/img/dop-slider/LightboxNextHover.png
/assets/Realsite/img/dop-slider/LightboxClose.png
/assets/Realsite/img/dop-slider/LightboxCloseHover.png
000000
dddddd
true
false
/assets/Realsite/img/dop-slider/SocialShare.png
/assets/Realsite/img/dop-slider/SocialShareLightbox.png
false
ffffff
000000
000000
false
5000
true
true
/assets/Realsite/img/dop-slider/Play.png
/assets/Realsite/img/dop-slider/PlayHover.png
/assets/Realsite/img/dop-slider/Pause.png
/assets/Realsite/img/dop-slider/PauseHover.png
false
2000
Property Id:

240222

Estate Status:

For Sale

Property Type:

House / Villa

City/County/District

Muğla / Fethiye / Karaçulha

Price:

6,950,000

Room:

7+2

Usage Area (Gross)

320 m2

Square Meter Unit Price (m2):

21,719

Construction Year:

2005

Floor:

Triplex

Number of Floors:

3

Heating Type:

Air Conditioning

Fuel Type:

Electricity

Balcoon Count:

3

Bathroom count:

3

Wc Count:

Occupancy:

Used by the owner

Registry Status:

Freehold

Eligible For Bank Credit:

Yes

Deposit:

-

Dues Price:

-
Share
Video
Description
With a virtual 3D tour through the villa you can visit all rooms, the garden and the surroundings of the building.
Fourlex villa in Fethiye Avdan, sea view 7 + 2 320m2 sauna and Turkish bath
The luxury villa is located on an 80 m² floor in Avdan between Karaçulha and Eldirek.
Since the land portion of the property is 292 m2, it should be viewed as an investment instrument for the future.
Thanks to the 360-degree aerial view, you can see the location of the villa and the region in detail.
The region, which is cooler and wetter than the city center in summer, is just 3 km from Cumhuriyet Boulevard.
The villa in a quiet family estate is 16 years old. With the renovation work, the entire building was completely renovated.
Generally, short-term rentals are not made on the complex.
The free-standing building points in 4 directions. From the terraces and balconies you have a view of the bay of Fethiye and the city.
Ground floor: 60m2 living room, kitchen, bedroom, cloakroom, guest toilet and balcony.
1st floor: master bedroom, dressing room, bedroom, bathroom, toilet and balcony.
2nd floor: Large living room, kitchen, bedroom, bathroom, toilet and terrace balcony.
Basement: There is a large hobby room, sauna, Turkish bath, basement, bathroom and toilet
Due to the height differences in the basement, it offers direct access to the outdoor garden.
Used as a warehouse under the stairs.
With the changes to be made, the basement, the parking lot or in some other way can be assessed.
The bedroom located downstairs provides a comfortable home life for those over middle age and handicap people.
Price including with furnishers: 1.950.000TL
Villa with 2 large living rooms and kitchen, all fixed furniture and furniture from the Bravocassa brand
2 fridge
1 freezer
2 dishwashers
1 washing machine
3 TVs, 1 sound system
2 air conditioning
Electric fireplace
Curtains and carpets 
Electronic items are brands of Franke, Bosch, Panasonic and are 1-4 years old, some warranty periods still exist.
The bathrooms and toilets are from the Vitra brand. Placed parquet laminated. Mosquito nets are attached to the doors and windows.
The heat pump is installed. Ready for use by attaching radiators and device on request.
A thermostat is installed in a solar system with 5 panels and a 400 l water tank. Thanks to 5 panels, however, it is possible to have hot water immediately, even when the sun's heat is low.
Ataturk Boulevard 5 km
Erasta Mall 9 km
Fethiye center 10 km
Calis beach 12 km
Oludeniz 15 km
Dalaman Airport 51 km
Interior Facilities
White Goods
Furnished
Air Conditioning
Fireplace
Balcony
Dressing Room
Closet
Double Glazing
Commercially+Residentially-zoned
Furnished
Hardwood
Spot Light
Cloakroom
American Kitchen
Western Architecture
Laminated Flooring
Steel Door
Plaster Board
High Ceiling
Built-in Kitchen
Kitchen
WC
Shower Enclosures
Sauna/Turkish Bath
Outside Facilities
Facing
West
East
Northern
Southern
Landscape
Environmental Facilities
Mosque
Garden
Seascape
In Nature
In Site
Townscape
Valley View
Mountain View
Sauna
Turkish Bath
Transportation
Other Facilities
Solar Energy
Pantry
Storage
Location on map
CONTACT DETAILS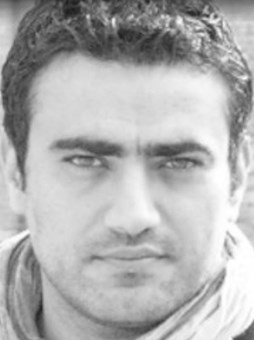 Foça Mahallesi Barış Manço Bulvarı 64B

MYK NO :

YB0204/17UY0333-5/00/3009




TTYB NO :

4800655