Villa for sale in Fethiye Oludeniz 6 + 1 250m2 - 900m2 plot


Muğla, Fethiye, Ölüdeniz
100%
500
fff
100
normal
false
bottom
false
fff
100
5
0
5
5
5
mouse
/assets/Realsite/img/dop-slider/ThumbnailsPrev.png
/assets/Realsite/img/dop-slider/ThumbnailsPrevHover.png
/assets/Realsite/img/dop-slider/ThumbnailsNext.png
/assets/Realsite/img/dop-slider/ThumbnailsNextHover.png
/assets/Realsite/img/dop-slider/ThumbnailLoader.gif
60
60
60
60
50
100
100
f1f1f1
ffffff
ffffff
2
dddddd
ffffff
ffffff
0
0
0
0
/assets/Realsite/img/dop-slider/ImageLoader.gif
afafaf
100
fit
1000
20
20
20
20
5
5
5
5
true
true
/assets/Realsite/img/dop-slider/Prev.png
/assets/Realsite/img/dop-slider/PrevHover.png
/assets/Realsite/img/dop-slider/Next.png
/assets/Realsite/img/dop-slider/NextHover.png
/assets/Realsite/img/dop-slider/Lightbox.png
/assets/Realsite/img/dop-slider/LightboxHover.png
true
710
70
000000
000000
ffffff
50
bottom
true
777777
e0e0e0
0
0
0
0
10
10
10
10
true
000000
80
/assets/Realsite/img/dop-slider/LightboxLoader.gif
000000
100
70
70
70
70
10
10
10
10
/assets/Realsite/img/dop-slider/LightboxPrev.png
/assets/Realsite/img/dop-slider/LightboxPrevHover.png
/assets/Realsite/img/dop-slider/LightboxNext.png
/assets/Realsite/img/dop-slider/LightboxNextHover.png
/assets/Realsite/img/dop-slider/LightboxClose.png
/assets/Realsite/img/dop-slider/LightboxCloseHover.png
000000
dddddd
true
false
/assets/Realsite/img/dop-slider/SocialShare.png
/assets/Realsite/img/dop-slider/SocialShareLightbox.png
false
ffffff
000000
000000
false
5000
true
true
/assets/Realsite/img/dop-slider/Play.png
/assets/Realsite/img/dop-slider/PlayHover.png
/assets/Realsite/img/dop-slider/Pause.png
/assets/Realsite/img/dop-slider/PauseHover.png
false
2000
Property Id:

236601

Estate Status:

For Sale

Property Type:

House / Villa

City/County/District

Muğla / Fethiye / Ölüdeniz

Price:

5,000,000

Room:

6+1

Usage Area (Gross)

900 m2

Square Meter Unit Price (m2):

5,556

Construction Year:

2019

Floor:

Triplex

Number of Floors:

2

Heating Type:

Underfloor Heating

Fuel Type:

Electricity

Balcoon Count:

4

Bathroom count:

3

Wc Count:

Occupancy:

Used by the owner

Registry Status:

Freehold

Eligible For Bank Credit:

Yes

Deposit:

-

Dues Price:

-
Share
Description
Villa for sale in Fethiye Oludeniz 6 + 1 250m2 - 900m2 plot
When the land value of the detached triplex Villa in Ovacik is calculated, it stands out as a profitable investment.
It is possible to earn high income by renting weekly.
There is a car park and a pool in its large garden.
Curtain mechanism mounted around the pool.
The building is open on 4 sides and is 3 years old.
The items and air conditioners shown in the picture are included in the price.
Underfloor heating.
There is a security alarm, camera and BBQ.
Interior Facilities
Double Glazing
Commercially+Residentially-zoned
Steel Door
WC
Shower Enclosures
Outside Facilities
Outside Parking
Painted
Plastered
Facing
West
East
Northern
Southern
Landscape
Environmental Facilities
Market
Near The Sea
Outdoor Swimming Pool
Townscape
Valley View
Transportation
Other Facilities
Location on map
CONTACT DETAILS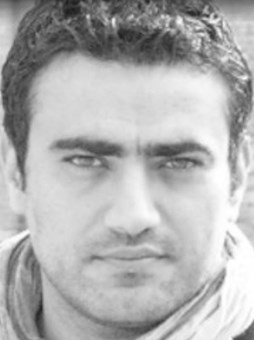 Foça Mahallesi Barış Manço Bulvarı 64B

MYK NO :

YB0204/17UY0333-5/00/3009




TTYB NO :

4800655