Boutique hotel for sale in Fethiye Faralya new building 1000m² sea view restaurant


Muğla, Fethiye, Uzunyurt
100%
500
fff
100
normal
false
bottom
false
fff
100
5
0
5
5
5
mouse
/assets/Realsite/img/dop-slider/ThumbnailsPrev.png
/assets/Realsite/img/dop-slider/ThumbnailsPrevHover.png
/assets/Realsite/img/dop-slider/ThumbnailsNext.png
/assets/Realsite/img/dop-slider/ThumbnailsNextHover.png
/assets/Realsite/img/dop-slider/ThumbnailLoader.gif
60
60
60
60
50
100
100
f1f1f1
ffffff
ffffff
2
dddddd
ffffff
ffffff
0
0
0
0
/assets/Realsite/img/dop-slider/ImageLoader.gif
afafaf
100
fit
1000
20
20
20
20
5
5
5
5
true
true
/assets/Realsite/img/dop-slider/Prev.png
/assets/Realsite/img/dop-slider/PrevHover.png
/assets/Realsite/img/dop-slider/Next.png
/assets/Realsite/img/dop-slider/NextHover.png
/assets/Realsite/img/dop-slider/Lightbox.png
/assets/Realsite/img/dop-slider/LightboxHover.png
true
710
70
000000
000000
ffffff
50
bottom
true
777777
e0e0e0
0
0
0
0
10
10
10
10
true
000000
80
/assets/Realsite/img/dop-slider/LightboxLoader.gif
000000
100
70
70
70
70
10
10
10
10
/assets/Realsite/img/dop-slider/LightboxPrev.png
/assets/Realsite/img/dop-slider/LightboxPrevHover.png
/assets/Realsite/img/dop-slider/LightboxNext.png
/assets/Realsite/img/dop-slider/LightboxNextHover.png
/assets/Realsite/img/dop-slider/LightboxClose.png
/assets/Realsite/img/dop-slider/LightboxCloseHover.png
000000
dddddd
true
false
/assets/Realsite/img/dop-slider/SocialShare.png
/assets/Realsite/img/dop-slider/SocialShareLightbox.png
false
ffffff
000000
000000
false
5000
true
true
/assets/Realsite/img/dop-slider/Play.png
/assets/Realsite/img/dop-slider/PlayHover.png
/assets/Realsite/img/dop-slider/Pause.png
/assets/Realsite/img/dop-slider/PauseHover.png
false
2000
Property Id:

263553

Estate Status:

For Sale

Property Type:

Boutique Hotel

City/County/District

Muğla / Fethiye / Uzunyurt

Price:

15,900,000

Star Count:

Special Certificate

Registry Status:

Condominium

Heating Type:

Air Conditioning

Section/Room Count:

7

Bed Count:

7

Housing Status:

Yes

Eligible For Bank Credit:

Yes

Usage Area (Gross)

1,000 m2

Square Meter Unit Price (m2):

15,900

Deposit:

-

Dues Price:

-
Share
Video
Description
Boutique hotel for sale in Fethiye Faralya new building 1000m² sea view restaurant
The hotel with 600m² of indoor area is located in Faralya, close to the main road.
Newly built, fully furnished boutique hotel with restaurant and alcohol license, 2 swimming pools, 2 gardens, 2 suites, 7 rooms, crew bedrooms, 6 tons water tank, fully equipped gastronomic kitchen, 9 panel solar energy system, satellite antenna.
All rooms have sea view.
All construction materials, workmanship, furniture and accessories of the newly completed boutique hotel are of high quality and ready for operation with all official documents, bar and restaurant supplies.
Infinity is a rare property with its pool, car park, garden and social areas and unique location.
It is possible to use it as a luxury residence with minor arrangements to be made.
Contact us for more information and presentation.
Kabak beach 6km
Oludeniz 13km
Erasta AVM 24km
Fethiye center 25km
Calis beach 30km
Dalaman Airport 73km
Kas (Antalya) 90km
We speak english!
Wir sprechen deutsch!
Our company provides service with location certificate.
Interior Facilities
Aluminum Joinery
Solar Power
Furnished
Exterior Facilities
Alcohol Permit
Garden
Cafe - Bar
Pool - Outdoor
Restaurant
Location
In Nature
View - Sea
View - Nature
Room Facilities
Shower / WC
Air Conditioning
Mini Bar
Phone
TV
Location on map
CONTACT DETAILS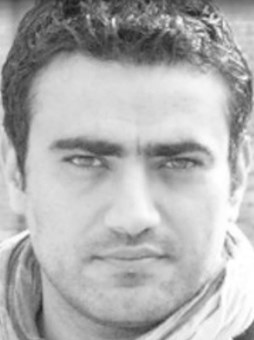 Foça Mahallesi Barış Manço Bulvarı 64B

MYK NO :

YB0204/17UY0333-5/00/3009




TTYB NO :

4800655