Luxury chalet / suite for sale in Fethiye Kayaköy, 3300m² plot


Muğla, Fethiye, Kayaköy
100%
500
fff
100
normal
false
bottom
false
fff
100
5
0
5
5
5
mouse
/assets/Realsite/img/dop-slider/ThumbnailsPrev.png
/assets/Realsite/img/dop-slider/ThumbnailsPrevHover.png
/assets/Realsite/img/dop-slider/ThumbnailsNext.png
/assets/Realsite/img/dop-slider/ThumbnailsNextHover.png
/assets/Realsite/img/dop-slider/ThumbnailLoader.gif
60
60
60
60
50
100
100
f1f1f1
ffffff
ffffff
2
dddddd
ffffff
ffffff
0
0
0
0
/assets/Realsite/img/dop-slider/ImageLoader.gif
afafaf
100
fit
1000
20
20
20
20
5
5
5
5
true
true
/assets/Realsite/img/dop-slider/Prev.png
/assets/Realsite/img/dop-slider/PrevHover.png
/assets/Realsite/img/dop-slider/Next.png
/assets/Realsite/img/dop-slider/NextHover.png
/assets/Realsite/img/dop-slider/Lightbox.png
/assets/Realsite/img/dop-slider/LightboxHover.png
true
710
70
000000
000000
ffffff
50
bottom
true
777777
e0e0e0
0
0
0
0
10
10
10
10
true
000000
80
/assets/Realsite/img/dop-slider/LightboxLoader.gif
000000
100
70
70
70
70
10
10
10
10
/assets/Realsite/img/dop-slider/LightboxPrev.png
/assets/Realsite/img/dop-slider/LightboxPrevHover.png
/assets/Realsite/img/dop-slider/LightboxNext.png
/assets/Realsite/img/dop-slider/LightboxNextHover.png
/assets/Realsite/img/dop-slider/LightboxClose.png
/assets/Realsite/img/dop-slider/LightboxCloseHover.png
000000
dddddd
true
false
/assets/Realsite/img/dop-slider/SocialShare.png
/assets/Realsite/img/dop-slider/SocialShareLightbox.png
false
ffffff
000000
000000
false
5000
true
true
/assets/Realsite/img/dop-slider/Play.png
/assets/Realsite/img/dop-slider/PlayHover.png
/assets/Realsite/img/dop-slider/Pause.png
/assets/Realsite/img/dop-slider/PauseHover.png
false
2000
Property Id:

238708

Estate Status:

For Sale

Property Type:

House / Chalet

City/County/District

Muğla / Fethiye / Kayaköy

Price:

12,000,000

Room:

6+2

Usage Area (Gross)

3,300 m2

Square Meter Unit Price (m2):

3,636

Construction Year:

2005

Floor:

Triplex

Number of Floors:

2

Heating Type:

Air Conditioning

Fuel Type:

Electricity

Balcoon Count:

4

Bathroom count:

4

Wc Count:

Occupancy:

Used by the owner

Registry Status:

Freehold

Deposit:

-

Dues Price:

-
Share
Description
Luxury chalet / suite for sale in Fethiye Kayaköy, 3300m² plot
Wake up every morning with the breathtaking view of Kayaköy.
This high quality suite is in a quiet residential area of Fethiye,
- Fully equipped kitchen
- 6 bedrooms
- 2 kitchens
- 4 bathrooms
- guest flat with en suite bathroom
- 4 fireplaces
- 60m² pool ...
- Overall a lucrative investment because the suite is also certified by the city as a commercial property.
Currently, the facility has a monthly rental income of 10-12.000 € during the summer season. (17 person accommodation)
Get in touch for more information.
Interior Facilities
Barbecue
White Goods
Furnished
Air Conditioning
Double Glazing
Furnished
Hardwood
Wi-fi
American Kitchen
Eastern Architecture
Turkish Architecture
Western Architecture
Wood Flooring
Laminated Flooring
Steel Door
Wood Window
Ceramic Tiles
Natural Stone Floor
Tile
Suspended Ceiling
Plaster Board
En-Suite Bathroom
Shower Enclosures
Water Heater
Outside Facilities
Outside Parking
Painted
Plastered
Cladding
Facing
West
East
Northern
Southern
Landscape
Environmental Facilities
Outdoor Swimming Pool
Garden
In Nature
Valley View
Camellia
Transportation
Location on map
CONTACT DETAILS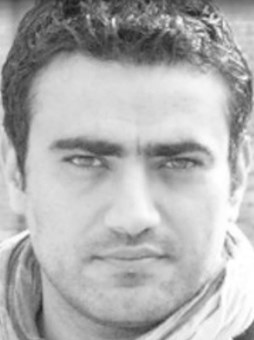 Foça Mahallesi Barış Manço Bulvarı 64B

MYK NO :

YB0204/17UY0333-5/00/3009




TTYB NO :

4800655