Fethiye Ciftlik Mah. Furnished flat for sale 3+1 150m² with garden pool


Muğla, Fethiye, Çiftlik
100%
500
fff
100
normal
false
bottom
false
fff
100
5
0
5
5
5
mouse
/assets/Realsite/img/dop-slider/ThumbnailsPrev.png
/assets/Realsite/img/dop-slider/ThumbnailsPrevHover.png
/assets/Realsite/img/dop-slider/ThumbnailsNext.png
/assets/Realsite/img/dop-slider/ThumbnailsNextHover.png
/assets/Realsite/img/dop-slider/ThumbnailLoader.gif
60
60
60
60
50
100
100
f1f1f1
ffffff
ffffff
2
dddddd
ffffff
ffffff
0
0
0
0
/assets/Realsite/img/dop-slider/ImageLoader.gif
afafaf
100
fit
1000
20
20
20
20
5
5
5
5
true
true
/assets/Realsite/img/dop-slider/Prev.png
/assets/Realsite/img/dop-slider/PrevHover.png
/assets/Realsite/img/dop-slider/Next.png
/assets/Realsite/img/dop-slider/NextHover.png
/assets/Realsite/img/dop-slider/Lightbox.png
/assets/Realsite/img/dop-slider/LightboxHover.png
true
710
70
000000
000000
ffffff
50
bottom
true
777777
e0e0e0
0
0
0
0
10
10
10
10
true
000000
80
/assets/Realsite/img/dop-slider/LightboxLoader.gif
000000
100
70
70
70
70
10
10
10
10
/assets/Realsite/img/dop-slider/LightboxPrev.png
/assets/Realsite/img/dop-slider/LightboxPrevHover.png
/assets/Realsite/img/dop-slider/LightboxNext.png
/assets/Realsite/img/dop-slider/LightboxNextHover.png
/assets/Realsite/img/dop-slider/LightboxClose.png
/assets/Realsite/img/dop-slider/LightboxCloseHover.png
000000
dddddd
true
false
/assets/Realsite/img/dop-slider/SocialShare.png
/assets/Realsite/img/dop-slider/SocialShareLightbox.png
false
ffffff
000000
000000
false
5000
true
true
/assets/Realsite/img/dop-slider/Play.png
/assets/Realsite/img/dop-slider/PlayHover.png
/assets/Realsite/img/dop-slider/Pause.png
/assets/Realsite/img/dop-slider/PauseHover.png
false
2000
Property Id:

264875

Estate Status:

For Sale

Property Type:

House / Apartment

City/County/District

Muğla / Fethiye / Çiftlik

Price:

1,350,000

Room:

3+1

Usage Area (Gross)

150 m2

Square Meter Unit Price (m2):

9,000

Construction Year:

2018

Floor:

Garden Dublex

Number of Floors:

2

Heating Type:

Air Conditioning

Fuel Type:

Electricity

Balcoon Count:

1

Bathroom count:

2

Wc Count:

2

Occupancy:

Used by the owner

Registry Status:

Freehold

Eligible For Bank Credit:

Yes

Deposit:

-

Dues Price:

250 TL
Share
Video
Description
Fethiye Ciftlik Mah. Furnished flat for sale 3+1 150m² with garden pool
You can see all the rooms in the garden and building with a free 3D Virtual tour.
Reverse duplex apartment located on the upper level of Çiftlik district, detached
It has a garden usage area and is in a site with 8 flats.
The apartment, whose construction was completed 3 years ago, is sold as furnished.
All items seen in the pictures (excluding special items, accessories and pictures) are included in the price. The unfurnished price of the flat is 1.450.000 TL
A water purifier is installed on the kitchen faucet.
Dishwasher, Refrigerator, Micro Wave Samsung brand.
Ovens, cookers, hoods, freezers and air conditioners are Beko brand.
The washing machine is Bosch brand.
LED spotlight and LED cable are laid on the ceiling.
Outside door intercom installed.
Solar energy, resistance and electric water heater are installed.
There are new large closets in the bedrooms and bathroom.
The sunshade on the veranda is collapsible.
There is a detached open storage area in the garden. Closed warehouse, communal use.
Upstairs, there are 2 bedrooms, bathroom, toilet, a secret cellar and a balcony.
Downstairs, there is the living room, kitchen, bedroom, bathroom, WC, cellar and veranda.
According to peer sites, the swimming pool is large and officially registered in the title deed.
The monthly fee for the quiet and well-maintained site is 250TL.
Ataturk Boulevard 750m
Main road 1300m
Calis beach 2,5km
Erasta AVM 11,5km
Fethiye center 11km
Oludeniz 20km
Dalaman Airport 39km
We speak english!
Wir sprechen deutsch!
Our company provides service with location certificate.
Interior Facilities
Balcony
Closet
Spot Light
Built-in Kitchen
Kitchen
Outside Facilities
Facing
Landscape
Environmental Facilities
Cottage Hospital
Outdoor Swimming Pool
Garden
In Site
Camellia
Transportation
Other Facilities
Solar Energy
Terrace Patio
Pantry
Drywall
Storage
Location on map
CONTACT DETAILS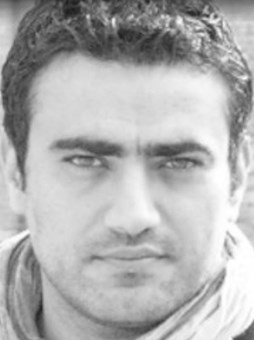 Foça Mahallesi Barış Manço Bulvarı 64B

MYK NO :

YB0204/17UY0333-5/00/3009




TTYB NO :

4800655