Fethiye Akarca mh. detached villa for sale 3+1 195m2


Muğla, Fethiye, Akarca
100%
500
fff
100
normal
false
bottom
false
fff
100
5
0
5
5
5
mouse
/assets/Realsite/img/dop-slider/ThumbnailsPrev.png
/assets/Realsite/img/dop-slider/ThumbnailsPrevHover.png
/assets/Realsite/img/dop-slider/ThumbnailsNext.png
/assets/Realsite/img/dop-slider/ThumbnailsNextHover.png
/assets/Realsite/img/dop-slider/ThumbnailLoader.gif
60
60
60
60
50
100
100
f1f1f1
ffffff
ffffff
2
dddddd
ffffff
ffffff
0
0
0
0
/assets/Realsite/img/dop-slider/ImageLoader.gif
afafaf
100
fit
1000
20
20
20
20
5
5
5
5
true
true
/assets/Realsite/img/dop-slider/Prev.png
/assets/Realsite/img/dop-slider/PrevHover.png
/assets/Realsite/img/dop-slider/Next.png
/assets/Realsite/img/dop-slider/NextHover.png
/assets/Realsite/img/dop-slider/Lightbox.png
/assets/Realsite/img/dop-slider/LightboxHover.png
true
710
70
000000
000000
ffffff
50
bottom
true
777777
e0e0e0
0
0
0
0
10
10
10
10
true
000000
80
/assets/Realsite/img/dop-slider/LightboxLoader.gif
000000
100
70
70
70
70
10
10
10
10
/assets/Realsite/img/dop-slider/LightboxPrev.png
/assets/Realsite/img/dop-slider/LightboxPrevHover.png
/assets/Realsite/img/dop-slider/LightboxNext.png
/assets/Realsite/img/dop-slider/LightboxNextHover.png
/assets/Realsite/img/dop-slider/LightboxClose.png
/assets/Realsite/img/dop-slider/LightboxCloseHover.png
000000
dddddd
true
false
/assets/Realsite/img/dop-slider/SocialShare.png
/assets/Realsite/img/dop-slider/SocialShareLightbox.png
false
ffffff
000000
000000
false
5000
true
true
/assets/Realsite/img/dop-slider/Play.png
/assets/Realsite/img/dop-slider/PlayHover.png
/assets/Realsite/img/dop-slider/Pause.png
/assets/Realsite/img/dop-slider/PauseHover.png
false
2000
Property Id:

273718

Estate Status:

For Sale

Property Type:

House / Villa

City/County/District

Muğla / Fethiye / Akarca

Price:

6,950,000

Room:

3+1

Usage Area (Gross)

195 m2

Square Meter Unit Price (m2):

35,641

Construction Year:

2005

Floor:

Duplex

Number of Floors:

1

Heating Type:

Central Heating (Fuel)

Fuel Type:

Electricity

Balcoon Count:

2

Bathroom count:

2

Wc Count:

3

Occupancy:

Used by the owner

Registry Status:

Freehold

Eligible For Bank Credit:

Yes

Deposit:

-

Dues Price:

-
Share
Video
Description
Fethiye Akarca mh. detached villa for sale 3+1 195m2
You can examine the villa more closely with a free 3D Virtual tour and video.
Duplex villa with detached pool and garden has a plot of 500m2.
Various fruits and vegetables are grown in the garden section, there is well water.
Although the tree house in the garden is used as a storage area, it is suitable for conversion as an outbuilding.
On the ground floor; a large living room, kitchen, a long cellar under the stairs and WC.
Up stairs; There are 1 en-suite bathroom, 3 bedrooms, 2 balconies and a shared bathroom-WC.
Laminate flooring on the floor, mosquito nets installed on doors and windows.
  It is possible to buy the villa furnished.
Carrefour Market 150m
Adnan Menderes Boulevard 160m
Mustafa Kemal Boulevard 720m
Erasta AVM 3.7km
Fethiye center 4km
Oludeniz 15km
Dalaman Airport 46km
We speak english!
Wir sprechen deutsch!
Available for Loan!
Our company provides service with location certificate
Interior Facilities
White Goods
Air Conditioning
Fireplace
Special Decoration
Balcony
Cloakroom
American Kitchen
Laminate
Steel Door
En-Suite Bathroom
WC
Shower Enclosures
Outside Facilities
Facing
West
East
Northern
Southern
Landscape
Environmental Facilities
Shopping Center
Hospital
Market
Town Center
Near The Sea
Mosque
Pharmacy
Cottage Hospital
Neighborhood Markets
Gym
Primary School
Restaurant
Veterinary
Outdoor Swimming Pool
Garden
Nursery
School
Sports Facility
Transportation
Close to Street
Dolmus
Minibus
Public Transport
Other Facilities
Earthquake Proof
Solar Energy
Pantry
Location on map
CONTACT DETAILS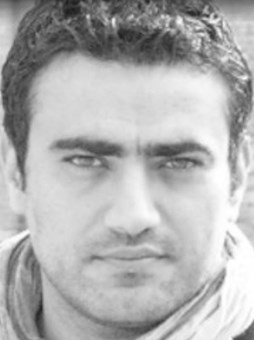 Foça Mahallesi Barış Manço Bulvarı 64B

MYK NO :

YB0204/17UY0333-5/00/3009




TTYB NO :

4800655