Fethiye Avdan location triplex villa for sale 5+1 300m² with closed garage


Muğla, Fethiye, Karaçulha
100%
500
fff
100
normal
false
bottom
false
fff
100
5
0
5
5
5
mouse
/assets/Realsite/img/dop-slider/ThumbnailsPrev.png
/assets/Realsite/img/dop-slider/ThumbnailsPrevHover.png
/assets/Realsite/img/dop-slider/ThumbnailsNext.png
/assets/Realsite/img/dop-slider/ThumbnailsNextHover.png
/assets/Realsite/img/dop-slider/ThumbnailLoader.gif
60
60
60
60
50
100
100
f1f1f1
ffffff
ffffff
2
dddddd
ffffff
ffffff
0
0
0
0
/assets/Realsite/img/dop-slider/ImageLoader.gif
afafaf
100
fit
1000
20
20
20
20
5
5
5
5
true
true
/assets/Realsite/img/dop-slider/Prev.png
/assets/Realsite/img/dop-slider/PrevHover.png
/assets/Realsite/img/dop-slider/Next.png
/assets/Realsite/img/dop-slider/NextHover.png
/assets/Realsite/img/dop-slider/Lightbox.png
/assets/Realsite/img/dop-slider/LightboxHover.png
true
710
70
000000
000000
ffffff
50
bottom
true
777777
e0e0e0
0
0
0
0
10
10
10
10
true
000000
80
/assets/Realsite/img/dop-slider/LightboxLoader.gif
000000
100
70
70
70
70
10
10
10
10
/assets/Realsite/img/dop-slider/LightboxPrev.png
/assets/Realsite/img/dop-slider/LightboxPrevHover.png
/assets/Realsite/img/dop-slider/LightboxNext.png
/assets/Realsite/img/dop-slider/LightboxNextHover.png
/assets/Realsite/img/dop-slider/LightboxClose.png
/assets/Realsite/img/dop-slider/LightboxCloseHover.png
000000
dddddd
true
false
/assets/Realsite/img/dop-slider/SocialShare.png
/assets/Realsite/img/dop-slider/SocialShareLightbox.png
false
ffffff
000000
000000
false
5000
true
true
/assets/Realsite/img/dop-slider/Play.png
/assets/Realsite/img/dop-slider/PlayHover.png
/assets/Realsite/img/dop-slider/Pause.png
/assets/Realsite/img/dop-slider/PauseHover.png
false
2000
Property Id:

262417

Estate Status:

For Sale

Property Type:

House / Villa

City/County/District

Muğla / Fethiye / Karaçulha

Price:

1,350,000

Room:

5+1

Usage Area (Gross)

300 m2

Square Meter Unit Price (m2):

4,500

Construction Year:

2005

Floor:

Triplex

Number of Floors:

2

Heating Type:

Air Conditioning

Fuel Type:

Electricity

Balcoon Count:

3

Bathroom count:

3

Wc Count:

3

Occupancy:

Used by the owner

Registry Status:

Freehold

Eligible For Bank Credit:

Yes

Deposit:

-

Dues Price:

-
Share
Video
Description
Fethiye Avdan location triplex villa for sale 5+1 300m² with closed garage
With the free 3D Virtual tour of the Villa, you can visit all the rooms, the garden and the building surroundings.
The luxury villa, built on 80m2 ground, is located in Avdan Mevkii between Karaçulha and Eldirek.
Since the land share in the site is 292m2, it should be considered as an investment tool for the future.
Thanks to the 360-degree aerial shot, you can see the villa location and the area in close detail.
The region, which is cooler and has lower humidity than the city center in summer, is only 3 km away from Cumhuriyet Boulevard.
Located in a quiet family estate, the villa is 16 years old.
Generally, short-term rentals are not made on the site where the property owners live.
Ground floor: living room, closed kitchen, bedroom, cloakroom, guest WC and balcony.
1st floor: 3 bedrooms, bathroom WC and balcony.
2nd floor: Large living room, kitchen, bathroom, WC and terrace type balcony.
Basement: Suitable for use as garage and hobby room.
Due to the basement floor level difference, it offers direct access to the outside garden.
It is used as a storage room under the stairs.
With the changes to be made, the basement floor is also open to evaluation in a different way.
The bedroom on the lower floor provides a comfortable home life for the middle-aged and disabled people.
Heat pump system installed. It is ready to use by attaching honeycomb and device when requested.
Ataturk Boulevard 5km
Erasta AVM 9km
Fethiye center 10km
Calis beach 12km
Oludeniz 15km
Dalaman Airport 51km
We speak english!
Wir sprechen deutsch!
Perfect for the loan!
Our company provides service with location certificate.
Interior Facilities
Air Conditioning
Balcony
Closet
Double Glazing
Off Balcony
Hardwood
Plaster
Cloakroom
American Kitchen
Eastern Architecture
Turkish Architecture
Western Architecture
Tile
Plaster Board
Shower Enclosures
Outside Facilities
Facing
West
East
Northern
Southern
Landscape
Environmental Facilities
Mosque
In Site
Townscape
Valley View
Transportation
Other Facilities
Location on map
CONTACT DETAILS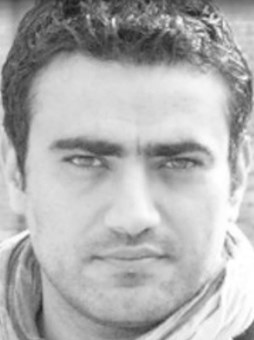 Foça Mahallesi Barış Manço Bulvarı 64B

MYK NO :

YB0204/17UY0333-5/00/3009




TTYB NO :

4800655