Fethiye Foca mh. Calis Baris Manco B. villa for sale 3+1 135m²


Muğla, Fethiye, Foça
100%
500
fff
100
normal
false
bottom
false
fff
100
5
0
5
5
5
mouse
/assets/Realsite/img/dop-slider/ThumbnailsPrev.png
/assets/Realsite/img/dop-slider/ThumbnailsPrevHover.png
/assets/Realsite/img/dop-slider/ThumbnailsNext.png
/assets/Realsite/img/dop-slider/ThumbnailsNextHover.png
/assets/Realsite/img/dop-slider/ThumbnailLoader.gif
60
60
60
60
50
100
100
f1f1f1
ffffff
ffffff
2
dddddd
ffffff
ffffff
0
0
0
0
/assets/Realsite/img/dop-slider/ImageLoader.gif
afafaf
100
fit
1000
20
20
20
20
5
5
5
5
true
true
/assets/Realsite/img/dop-slider/Prev.png
/assets/Realsite/img/dop-slider/PrevHover.png
/assets/Realsite/img/dop-slider/Next.png
/assets/Realsite/img/dop-slider/NextHover.png
/assets/Realsite/img/dop-slider/Lightbox.png
/assets/Realsite/img/dop-slider/LightboxHover.png
true
710
70
000000
000000
ffffff
50
bottom
true
777777
e0e0e0
0
0
0
0
10
10
10
10
true
000000
80
/assets/Realsite/img/dop-slider/LightboxLoader.gif
000000
100
70
70
70
70
10
10
10
10
/assets/Realsite/img/dop-slider/LightboxPrev.png
/assets/Realsite/img/dop-slider/LightboxPrevHover.png
/assets/Realsite/img/dop-slider/LightboxNext.png
/assets/Realsite/img/dop-slider/LightboxNextHover.png
/assets/Realsite/img/dop-slider/LightboxClose.png
/assets/Realsite/img/dop-slider/LightboxCloseHover.png
000000
dddddd
true
false
/assets/Realsite/img/dop-slider/SocialShare.png
/assets/Realsite/img/dop-slider/SocialShareLightbox.png
false
ffffff
000000
000000
false
5000
true
true
/assets/Realsite/img/dop-slider/Play.png
/assets/Realsite/img/dop-slider/PlayHover.png
/assets/Realsite/img/dop-slider/Pause.png
/assets/Realsite/img/dop-slider/PauseHover.png
false
2000
Property Id:

275219

Estate Status:

For Sale

Property Type:

House / Villa

City/County/District

Muğla / Fethiye / Foça

Price:

2,150,000

Room:

3+1

Usage Area (Gross)

145 m2

Square Meter Unit Price (m2):

14,828

Construction Year:

2010

Floor:

Triplex

Number of Floors:

2

Heating Type:

Air Conditioning

Fuel Type:

Electricity

Balcoon Count:

Bathroom count:

2

Wc Count:

3

Occupancy:

Used by the owner

Registry Status:

Freehold

Eligible For Bank Credit:

Yes

Deposit:

-

Dues Price:

190 TL
Share
Video
Description
Fethiye Foca mh. Calis Baris Manco B. villa for sale 3+1 135m²
This boutique complex with 9 villas, well-maintained in summer and winter, with pool and garden, is 900m away from Calis Beach.
Walking distance to places such as shopping, restaurants and cafes.
The 4th of the 5-row triplex villa. It faces south and north.
Ground floor; 40m² large living room, kitchen, guest toilet and a large balcony compared to its peers,
1st Floor; Library, bedroom with en-suite bathroom and 2 balconies,
2nd Floor; There is a large bedroom, toilet bathroom and 2 balconies.
Upon request, it is possible to purchase all/partial items (excluding special items, souvenirs and accessories) seen in the pictures. All Furnished Price 2.300.000TL
Doors and windows are fitted with sliding mosquito nets, floors are travertine, laminate and wet floors are EGE ceramic tiled. Kitchen and bathroom countertops are granite.
Linea decor has been designed by expanding the kitchen usage area.
The specially designed ladder was manufactured by yacht masters.
American door is used. Electrical switches and sockets are Viko brand.
The heating system can be ready when the heat pump and cores are removed.
Currently, Nobo brand electric heaters are used.
The water treatment system is attached to the main water inlet, extending the life of the bathroom and electronic devices.
The security system is active, and you can continue to use it by handover if desired.
Markets 50m.
Sunday/works market 500m.
Calis Beach 900m.
Hospital 1000m.
Mall 4km.
Fethiye center is 5 km.
Oludeniz is 16 km.
Dalaman Airport is 45 km.
We speak english!
Wir sprechen deutsch!
Available for Loan!
Our company provides service with location certificate.
Interior Facilities
Air Conditioning
Balcony
Hardwood
American Kitchen
Western Architecture
American Panel Door
Steel Door
Ceramic Tiles
Travertine Floor
Kitchen
En-Suite Bathroom
WC
Shower Enclosures
Outside Facilities
Facing
Landscape
Environmental Facilities
Shopping Center
Hospital
Market
Town Center
Near The Sea
Mosque
Cottage Hospital
Neighborhood Markets
Gym
Restaurant
Veterinary
Outdoor Swimming Pool
Garden
School
In Site
Sports Facility
Playground
Basketball Court
Transportation
Main Road
On The Street
Close to Street
Dolmus
Minibus
Public Transport
Other Facilities
Water Treatment Plant
Solar Energy
Terrace Patio
Location on map
CONTACT DETAILS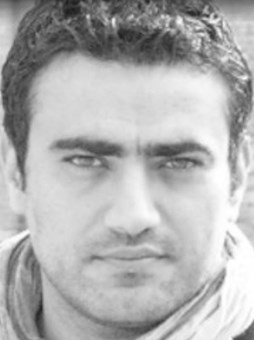 Foça Mahallesi Barış Manço Bulvarı 64B

MYK NO :

YB0204/17UY0333-5/00/3009




TTYB NO :

4800655