Fethiye Foça mah. Villa for sale 3 + 1 125m² close to the Calis beach


Muğla, Fethiye, Foça
100%
500
fff
100
normal
false
bottom
false
fff
100
5
0
5
5
5
mouse
/assets/Realsite/img/dop-slider/ThumbnailsPrev.png
/assets/Realsite/img/dop-slider/ThumbnailsPrevHover.png
/assets/Realsite/img/dop-slider/ThumbnailsNext.png
/assets/Realsite/img/dop-slider/ThumbnailsNextHover.png
/assets/Realsite/img/dop-slider/ThumbnailLoader.gif
60
60
60
60
50
100
100
f1f1f1
ffffff
ffffff
2
dddddd
ffffff
ffffff
0
0
0
0
/assets/Realsite/img/dop-slider/ImageLoader.gif
afafaf
100
fit
1000
20
20
20
20
5
5
5
5
true
true
/assets/Realsite/img/dop-slider/Prev.png
/assets/Realsite/img/dop-slider/PrevHover.png
/assets/Realsite/img/dop-slider/Next.png
/assets/Realsite/img/dop-slider/NextHover.png
/assets/Realsite/img/dop-slider/Lightbox.png
/assets/Realsite/img/dop-slider/LightboxHover.png
true
710
70
000000
000000
ffffff
50
bottom
true
777777
e0e0e0
0
0
0
0
10
10
10
10
true
000000
80
/assets/Realsite/img/dop-slider/LightboxLoader.gif
000000
100
70
70
70
70
10
10
10
10
/assets/Realsite/img/dop-slider/LightboxPrev.png
/assets/Realsite/img/dop-slider/LightboxPrevHover.png
/assets/Realsite/img/dop-slider/LightboxNext.png
/assets/Realsite/img/dop-slider/LightboxNextHover.png
/assets/Realsite/img/dop-slider/LightboxClose.png
/assets/Realsite/img/dop-slider/LightboxCloseHover.png
000000
dddddd
true
false
/assets/Realsite/img/dop-slider/SocialShare.png
/assets/Realsite/img/dop-slider/SocialShareLightbox.png
false
ffffff
000000
000000
false
5000
true
true
/assets/Realsite/img/dop-slider/Play.png
/assets/Realsite/img/dop-slider/PlayHover.png
/assets/Realsite/img/dop-slider/Pause.png
/assets/Realsite/img/dop-slider/PauseHover.png
false
2000
Property Id:

250805

Estate Status:

For Sale

Property Type:

House / Villa

City/County/District

Muğla / Fethiye / Foça

Price:

1,620,000

Room:

3+1

Usage Area (Gross)

125 m2

Square Meter Unit Price (m2):

12,960

Construction Year:

2000

Floor:

Garden Dublex

Number of Floors:

1

Heating Type:

Air Conditioning

Fuel Type:

Electricity

Balcoon Count:

3

Bathroom count:

3

Wc Count:

3

Occupancy:

Used by the owner

Registry Status:

Freehold

Eligible For Bank Credit:

Yes

Deposit:

-

Dues Price:

150 TL
Share
Video
Description
It is close to Barış Manço Boulevard. The site is surrounded by green areas and in a location where there is little vehicle traffic.
With 3D virtual tour of the villa, you can see all rooms, the garden and the building around.
Located in one of the popular sites of Fethiye, the villa provides electricity, water etc. Internal installation maintenance was carefully done by the property owner.
The exterior wall of the villa, which is within walking distance to Calis beach, shopping, public transportation and restaurants, is covered with stones compatible with the material used in the building construction.
The location in the complex is more convenient than other villas.
Electric shutters and sliding screens are installed on all doors and windows.
Ground floor, there is a kitchen, living room, bedroom, 1 bathroom / WC, balcony, veranda and the garden around the building belongs to the villa.
First floor, 2 bedrooms (1 en-suite bathroom) 2 bathrooms / wc, 2 balconies,
Facing to the south, east and west directions, the villa is protected from the extreme heat of the summer, although it gets enough daylight.
The electric heating system has been newly installed and is in good working order.
The duplex villa is designed as a cellar under the stairs.
The small kitchen on the ground floor has been turned into a bedroom, and a large kitchen area is left in the section reserved as the winter garden.
Places parquet flooring.
There are 3 bathrooms / WCs in the villa completely renovated.
Although the site fee is 150 TL, garden and pool maintenance is done regularly.
Yerguzlar Cad. 500m
Calis beach 1,500m
Erasta shopping centre 4,8km
Fethiye centrum 5km
Ölüdeniz 15km
Dalaman airport 45km
Interior Facilities
Special Decoration
Balcony
Hardwood
American Kitchen
Eastern Architecture
Western Architecture
Laminated Flooring
En-Suite Bathroom
WC
Shower Enclosures
Outside Facilities
Facing
West
East
Southern
Frontage
Landscape
Environmental Facilities
Shopping Center
Hospital
Market
Near The Sea
Mosque
Pharmacy
Park
Cottage Hospital
Neighborhood Markets
Garden
School
In Site
Sports Facility
Mountain View
Playground
Football Pitch
Transportation
Other Facilities
Solar Energy
Blinds
Pantry
Location on map
CONTACT DETAILS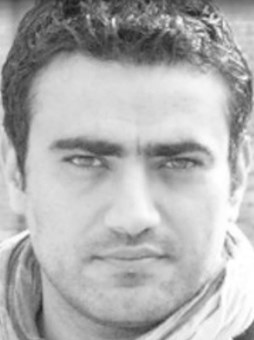 Foça Mahallesi Barış Manço Bulvarı 64B

MYK NO :

YB0204/17UY0333-5/00/3009




TTYB NO :

4800655