Villa for sale in Fethiye Ölüdeniz Ovacik 4 + 1 180m² with pool and private garden


Muğla, Fethiye, Ölüdeniz
100%
500
fff
100
normal
false
bottom
false
fff
100
5
0
5
5
5
mouse
/assets/Realsite/img/dop-slider/ThumbnailsPrev.png
/assets/Realsite/img/dop-slider/ThumbnailsPrevHover.png
/assets/Realsite/img/dop-slider/ThumbnailsNext.png
/assets/Realsite/img/dop-slider/ThumbnailsNextHover.png
/assets/Realsite/img/dop-slider/ThumbnailLoader.gif
60
60
60
60
50
100
100
f1f1f1
ffffff
ffffff
2
dddddd
ffffff
ffffff
0
0
0
0
/assets/Realsite/img/dop-slider/ImageLoader.gif
afafaf
100
fit
1000
20
20
20
20
5
5
5
5
true
true
/assets/Realsite/img/dop-slider/Prev.png
/assets/Realsite/img/dop-slider/PrevHover.png
/assets/Realsite/img/dop-slider/Next.png
/assets/Realsite/img/dop-slider/NextHover.png
/assets/Realsite/img/dop-slider/Lightbox.png
/assets/Realsite/img/dop-slider/LightboxHover.png
true
710
70
000000
000000
ffffff
50
bottom
true
777777
e0e0e0
0
0
0
0
10
10
10
10
true
000000
80
/assets/Realsite/img/dop-slider/LightboxLoader.gif
000000
100
70
70
70
70
10
10
10
10
/assets/Realsite/img/dop-slider/LightboxPrev.png
/assets/Realsite/img/dop-slider/LightboxPrevHover.png
/assets/Realsite/img/dop-slider/LightboxNext.png
/assets/Realsite/img/dop-slider/LightboxNextHover.png
/assets/Realsite/img/dop-slider/LightboxClose.png
/assets/Realsite/img/dop-slider/LightboxCloseHover.png
000000
dddddd
true
false
/assets/Realsite/img/dop-slider/SocialShare.png
/assets/Realsite/img/dop-slider/SocialShareLightbox.png
false
ffffff
000000
000000
false
5000
true
true
/assets/Realsite/img/dop-slider/Play.png
/assets/Realsite/img/dop-slider/PlayHover.png
/assets/Realsite/img/dop-slider/Pause.png
/assets/Realsite/img/dop-slider/PauseHover.png
false
2000
Property Id:

236598

Estate Status:

For Sale

Property Type:

House / Villa

City/County/District

Muğla / Fethiye / Ölüdeniz

Price:

1,900,000

Room:

4+1

Usage Area (Gross)

180 m2

Square Meter Unit Price (m2):

10,556

Construction Year:

2016

Floor:

Triplex

Number of Floors:

2

Heating Type:

Air Conditioning

Fuel Type:

Electricity

Balcoon Count:

3

Bathroom count:

3

Wc Count:

Occupancy:

Empty

Registry Status:

Freehold

Eligible For Bank Credit:

Yes

Deposit:

-

Dues Price:

700 TL
Share
Video
Description
Villa for sale in Fethiye Ölüdeniz Ovacik 4 + 1 180m² with pool and private garden
The triplex villa within the site in Ovacik has a private garden, an open car park and a communal pool.
Within the well-maintained site, the site fee is 700 TL.
All items shown in the picture are included in the price.
2 bedrooms en-suite, all rooms air-conditioned. There are 3 bathrooms and 4 WCs in total.
Ground floor: Living room, kitchen, WC, balcony
1st floor: 2 bedrooms
2nd floor: 2 bedrooms, cellar
Small cellars and storage areas were built in suitable places in the villa.
The floors are ceramic tiles. Building age 7.
There is a call taxi button in front of the site. Public transportation is provided from the main street.
The payment will be made as 220.000 USD.
Interior Facilities
White Goods
Furnished
Air Conditioning
Balcony
Furnished
Hardwood
American Kitchen
Western Architecture
Steel Door
Tile
Kitchen
WC
Shower Enclosures
Outside Facilities
Facing
West
East
Northern
Southern
Landscape
Environmental Facilities
Near The Sea
Outdoor Swimming Pool
In Site
Mountain View
Transportation
Location on map
CONTACT DETAILS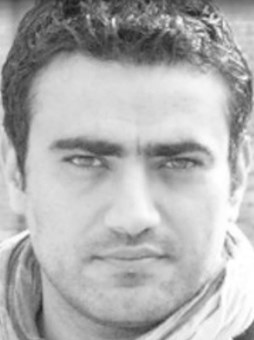 Foça Mahallesi Barış Manço Bulvarı 64B

MYK NO :

YB0204/17UY0333-5/00/3009




TTYB NO :

4800655