Detached luxury villa for sale in Fethiye Yaniklar 1400m² in the garden with 5 bedrooms


Muğla, Fethiye, Yanıklar
100%
500
fff
100
normal
false
bottom
false
fff
100
5
0
5
5
5
mouse
/assets/Realsite/img/dop-slider/ThumbnailsPrev.png
/assets/Realsite/img/dop-slider/ThumbnailsPrevHover.png
/assets/Realsite/img/dop-slider/ThumbnailsNext.png
/assets/Realsite/img/dop-slider/ThumbnailsNextHover.png
/assets/Realsite/img/dop-slider/ThumbnailLoader.gif
60
60
60
60
50
100
100
f1f1f1
ffffff
ffffff
2
dddddd
ffffff
ffffff
0
0
0
0
/assets/Realsite/img/dop-slider/ImageLoader.gif
afafaf
100
fit
1000
20
20
20
20
5
5
5
5
true
true
/assets/Realsite/img/dop-slider/Prev.png
/assets/Realsite/img/dop-slider/PrevHover.png
/assets/Realsite/img/dop-slider/Next.png
/assets/Realsite/img/dop-slider/NextHover.png
/assets/Realsite/img/dop-slider/Lightbox.png
/assets/Realsite/img/dop-slider/LightboxHover.png
true
710
70
000000
000000
ffffff
50
bottom
true
777777
e0e0e0
0
0
0
0
10
10
10
10
true
000000
80
/assets/Realsite/img/dop-slider/LightboxLoader.gif
000000
100
70
70
70
70
10
10
10
10
/assets/Realsite/img/dop-slider/LightboxPrev.png
/assets/Realsite/img/dop-slider/LightboxPrevHover.png
/assets/Realsite/img/dop-slider/LightboxNext.png
/assets/Realsite/img/dop-slider/LightboxNextHover.png
/assets/Realsite/img/dop-slider/LightboxClose.png
/assets/Realsite/img/dop-slider/LightboxCloseHover.png
000000
dddddd
true
false
/assets/Realsite/img/dop-slider/SocialShare.png
/assets/Realsite/img/dop-slider/SocialShareLightbox.png
false
ffffff
000000
000000
false
5000
true
true
/assets/Realsite/img/dop-slider/Play.png
/assets/Realsite/img/dop-slider/PlayHover.png
/assets/Realsite/img/dop-slider/Pause.png
/assets/Realsite/img/dop-slider/PauseHover.png
false
2000
Property Id:

258538

Estate Status:

For Sale

Property Type:

House / Villa

City/County/District

Muğla / Fethiye / Yanıklar

Price:

5,950,000

Room:

6+1

Usage Area (Gross)

320 m2

Square Meter Unit Price (m2):

18,594

Construction Year:

2020

Floor:

Garden Dublex

Number of Floors:

1

Heating Type:

Underfloor Heating

Fuel Type:

Electricity

Balcoon Count:

3

Bathroom count:

5

Wc Count:

Occupancy:

Empty

Registry Status:

Land Deeds

Deposit:

-

Dues Price:

-
Share
Video
Description
Detached luxury villa for sale in Fethiye Yaniklar 1400m² in the garden with 5 bedrooms.
With a free 3D virtual tour of the villa, you can visit all its rooms, the garden and the surrounding of the building.
The stone villa with a residential area of ​​295m² is suitable for investors and crowded families who want to rent a short term with its sheltered pool in a large well-groomed garden.
A large living room, kitchen, 2 en-suite bedrooms and cellar downstairs
There are 3 en-suite bedrooms and 2 balconies on the upper floor. Master bedroom with jacuzzi and sauna.
A large pool, tree hut, barbecue and warehouse area in the front yard,
Entrance in the garden, car parking spaces, large garden,
In the backyard, there is a table tennis, foosball playground, volleyball-miniature goal field, playground and tree outbuildings (with kitchen and bathroom).
It is possible to enter the pool directly from the living room and downstairs bedroom veranda.
The villa has underfloor heating, fireplace and air conditioning in all rooms.
All items shown in the picture are included in the price.
Public transport 50m
Market 50m
Beach 2,5km
Fethiye centre 10km
Dalaman Airport 38km
We speak english!
Wir sprechen deutsch!
Interior Facilities
Barbecue
White Goods
Furnished
Video Intercom
Air Conditioning
Fireplace
Special Decoration
Balcony
Double Glazing
Furnished
Cloakroom
American Kitchen
Eastern Architecture
Turkish Architecture
Western Architecture
Steel Door
Wood Window
Aluminium Window
Insulating Window
Ceramic Tiles
Tile
High Ceiling
Built-in Kitchen
Kitchen
En-Suite Bathroom
WC
Jacuzzi
Shower Enclosures
Sauna/Turkish Bath
Outside Facilities
Thermal Insulation
Outside Parking
Facing
West
East
Northern
Southern
Landscape
Environmental Facilities
Market
Near The Sea
Mosque
Park
Cottage Hospital
Outdoor Swimming Pool
Garden
In Nature
Sports Facility
Football Pitch
Camellia
Table Tennis
Sauna
Volleyball Court
Transportation
Main Road
Close to Street
Dolmus
Minibus
Public Transport
Other Facilities
Terrace Patio
Pantry
Security Camera
Storage
Location on map
CONTACT DETAILS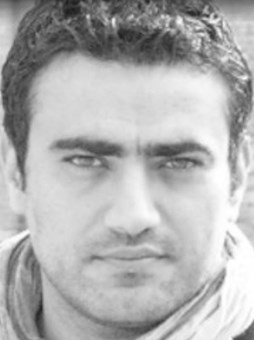 Foça Mahallesi Barış Manço Bulvarı 64B

MYK NO :

YB0204/17UY0333-5/00/3009




TTYB NO :

4800655