Duplex villa for sale in Fethiye Yeşilüzümlü 5+1 222m² - 500m² land


Muğla, Fethiye, Yeşilüzümlü
100%
500
fff
100
normal
false
bottom
false
fff
100
5
0
5
5
5
mouse
/assets/Realsite/img/dop-slider/ThumbnailsPrev.png
/assets/Realsite/img/dop-slider/ThumbnailsPrevHover.png
/assets/Realsite/img/dop-slider/ThumbnailsNext.png
/assets/Realsite/img/dop-slider/ThumbnailsNextHover.png
/assets/Realsite/img/dop-slider/ThumbnailLoader.gif
60
60
60
60
50
100
100
f1f1f1
ffffff
ffffff
2
dddddd
ffffff
ffffff
0
0
0
0
/assets/Realsite/img/dop-slider/ImageLoader.gif
afafaf
100
fit
1000
20
20
20
20
5
5
5
5
true
true
/assets/Realsite/img/dop-slider/Prev.png
/assets/Realsite/img/dop-slider/PrevHover.png
/assets/Realsite/img/dop-slider/Next.png
/assets/Realsite/img/dop-slider/NextHover.png
/assets/Realsite/img/dop-slider/Lightbox.png
/assets/Realsite/img/dop-slider/LightboxHover.png
true
710
70
000000
000000
ffffff
50
bottom
true
777777
e0e0e0
0
0
0
0
10
10
10
10
true
000000
80
/assets/Realsite/img/dop-slider/LightboxLoader.gif
000000
100
70
70
70
70
10
10
10
10
/assets/Realsite/img/dop-slider/LightboxPrev.png
/assets/Realsite/img/dop-slider/LightboxPrevHover.png
/assets/Realsite/img/dop-slider/LightboxNext.png
/assets/Realsite/img/dop-slider/LightboxNextHover.png
/assets/Realsite/img/dop-slider/LightboxClose.png
/assets/Realsite/img/dop-slider/LightboxCloseHover.png
000000
dddddd
true
false
/assets/Realsite/img/dop-slider/SocialShare.png
/assets/Realsite/img/dop-slider/SocialShareLightbox.png
false
ffffff
000000
000000
false
5000
true
true
/assets/Realsite/img/dop-slider/Play.png
/assets/Realsite/img/dop-slider/PlayHover.png
/assets/Realsite/img/dop-slider/Pause.png
/assets/Realsite/img/dop-slider/PauseHover.png
false
2000
Property Id:

280149

Estate Status:

For Sale

Property Type:

House / Villa

City/County/District

Muğla / Fethiye / Yeşilüzümlü

Price:

6,500,000

Room:

5+1

Usage Area (Gross)

500 m2

Square Meter Unit Price (m2):

13,000

Construction Year:

2021

Floor:

Duplex

Number of Floors:

1

Heating Type:

Underfloor Heating

Fuel Type:

Electricity

Balcoon Count:

3

Bathroom count:

4

Wc Count:

Occupancy:

Empty

Registry Status:

Freehold

Deposit:

-

Dues Price:

-
Share
Video
Description
Duplex villa for sale in Fethiye Yeşilüzümlü 5+1 222m² - 500m² land
VILLA HIGH TREES
Our villa has only its own 500 square meters of land. As a location, it is located on a corner plot on Gürsel Street, the most preferred area of ​​Fethiye Üzümlü, and is within walking distance to the health center, restaurants and shopping points. Calis is 20 minutes away from the coastal points.
Our villa is in a two-storey doublex structure. This ultra-luxury structure; 5 rooms, 1 living room, 1 dining area, 1 large kitchen, 4 bathrooms (2 en-suite private bathrooms), 40 square meters of detached pool, garden patio areas, parking for 3 cars, approximately 180 square meters of grass garden areas, 2 unobstructed terraces with wide views, It consists of high perimeter walls surrounding it. Our villa has 106 square meters in the floor area, 116 square meters on the 2nd floor, a total of 222 square meters of closed area.
The general features are in this structure, and the materials used and the floor properties are listed below.
Technical Systems
Lighting: More than 60 spotlights were used in our villa. At the same time, LED light bands were used in all rooms and in the living room and dining room. It is a 5-color RGB Digital LED system with remote control in all bedrooms. There is amber and daylight double-sided lighting system around the building and in the garden areas.
Air Conditioning: Air conditioning, Solar energy, Heating system has been installed. Systems have been designed and implemented in detail in each room, hall and anteroom. There is a towel rail system in all bathrooms.
Parking System: Parking lot for 3 cars, Controlled automatic door system
Other systems: Video intercom, 4 corner security cameras and recording devices, fiber internet infrastructure installation, 2 pedestrian entrance doors, 1 vehicle entrance area.
Exterior: The exterior of the 1st floor of our villa is covered with modern culture stone, and the second floor is a dark wood-looking mansion printing system.
Pool system: The pool, which belongs to the villa of approximately 40 square meters, has all been installed, from its lighting to its storage and engines, our pool is ready to be used.
 1st Floor Features
    1 Kitchen ( 60x120 Granite floor areas)
    1 Dining room (Laminate flooring)
    1 Living Room ( Laminate flooring)
    1 guest room (Laminate Flooring)
    1 master bathroom (belonging to the guest room) (60X120 Granite)
      1 Shared bathroom (60X120 Granite)
    The dining room, living room and kitchen are separated.
2nd Floor Features
 4 Bedrooms (Laminate Flooring)
1 Master Bathroom (60 x120 Granite)
1 Shared Bathroom (60x120 Granite)
2 Terraces (2 Terraces have a view)
Entrances (60x120 Granite)
Why Villa HIGH TREES ?
One of the most important features of our villa is that it is located only on its own 500 square meter corner plot and the views it sees are in a position that cannot be closed. It is surrounded by high perimeter walls. At the same time, it is within walking distance to transportation roads, markets, the center, fuel station, health center.
While preparing the architecture of our villa, we built a large room on the ground floor and a large en-suite bathroom for this room, taking into account the situation that the owner of the villa has a relative who cannot go to the upper floors or there is an auxiliary staff. There is a direct exit to the garden from this room, so that the owner of the room can easily spend most of his time in this garden during the hot summer months.
Again, on the ground floor of our villa, we kept the kitchen and the living room separate and added a dining room in between. In this dining room, a pleasant dinner awaits you directly in front of the pool view. At the same time, we kept the unwanted odors that may spread from the kitchen away from the living room. But by keeping the kitchen and dining room close, we prevented the ladies from getting tired.
All the construction processes and deed transactions of our doublex ultra-luxury new villa have been completed.
IMPORTANT NOTE:
THE SALE PRICE OF OUR VILLA MAY VARY DEPENDING ON THE CURRENCY DIFFERENCE. PLEASE CONTACT FOR THE CURRENT PRICE.
Interior Facilities
Barbecue
Video Intercom
Balcony
Commercially+Residentially-zoned
Hardwood
Western Architecture
Laminate
Insulating Window
Tile
Kitchen
En-Suite Bathroom
WC
Shower Enclosures
Outside Facilities
Painted
Plastered
Stone Veneer
Facing
West
East
Northern
Southern
Landscape
Environmental Facilities
Outdoor Swimming Pool
Valley View
Mountain View
Transportation
Other Facilities
Location on map
CONTACT DETAILS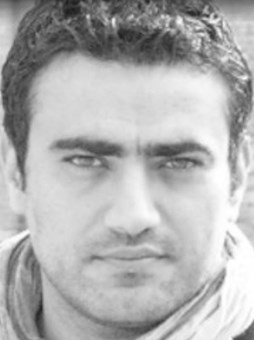 Foça Mahallesi Barış Manço Bulvarı 64B

MYK NO :

YB0204/17UY0333-5/00/3009




TTYB NO :

4800655